WEST GODAVARI DISTRICT CONFERENCE
COM. M. JANARDHANA RAO, VETERAN LEADER OF AP CIRCLE SPEAKS.
Coms. R. Ramachandra Rao (CHQ VP), N S Sarma (AGS), K S Koteswara Rao(Circled secretary),
M R S Prakasa Rao (Circle President), K Venkiteswarlu (Circle Treasurer) etc. are seen in the picture.
[Click here to view the file....]
06-12-2013
THE FILES ARE MOVING....
Com. Chhidu Singh, our Dy GS informs from Delhi that Department of Telecom has
prepared the reply to Department Pension on 78.2% IDA. DoT took very little time
because the query and reply are simple. Pension Department asked DoT whether DoT
had sought views of Department of Expenditure !
DoT now replies that it was not done. Simple !!
On Pension anomaly case, Dept. of Pension wanted some DATA.
In turn, the DoT is asking BSNL to supply the said DATA.
Both the letters may move out of Sanchar Bhavan on Monday, the 9th December.
1-12-2013
THE INDEX

The All India Consumer Price Index for October, 2013 is declared as 241.

3 Points increased from 238 of September.

IDA rate from January 2014 can be calculated only after knowing the Index
for November 2013.

It will be declared by Labour Bureau of India only on last working day
of December, 31-12-2013.
....
30-11-2013
Shri SCGK PILLAI director(F) retires today
He was always sympathetic to pensioners
WE WELCOME HIM TO THE HAPPY WORLD OF PENSIONERS
28-11-2013
GOVERNMENT BUSINESS AS USUAL
THE FILES ARE BACK IN SANCHAR BHAVAN
Yesteday evening, our Dy GS Com. Chhidu Singh and Legal Committee member Com. R L Kapoor met the concerned Director in Department of Telecom and ascertained the status of 78.2% and Pension Anomaly files.
Both the files have been received back in Sanchar Bhavan from Dept of Pension.
DoT is preparing answsers to the quries asked.
Case of 78.2% may go to Department of Expenditure also. But, as on today, it is in Sanchar Bhavan itself.
Similarly, DoT may ask BSNL Corporate Office some more DATA on Pension Anomaly.
It is the way of dealing Files in govt. offices.
Asking queries, collecting DATA are the usual business to delay decisions.
26-11-2013

OUR LEADERS MEET

DOT SECRETARY IN CHENNAI

DOT Secretary Shri. M.F. Farooqui came to Chennai today (26.11.13) for a Meeting.


Our leaders Com K. Muthiyalu, V. Ramarao, S. Gunasekaran and S. Narasimhan met him


at 10.30 AM at the CHTD Conference Hall.

They thanked him for approving 78.2% IDA pension Revision case for BSNL Pensioners

and pension anomaly case.

Our leaders then informed him that DOP has sent back the files to DOT

for some simple clarifications.

They gave him a representation regarding this and


requested him to look into the matter and settle those cases expeditiously.


He assured our leaders that he will definitely do the needful and settle the cases


as soon as possible when he reaches New Delhi. He was very courteous.
22-11-2013
78.2%
THE FILE IS FLYING BACK WITH A QUERY
The Pension Department has sent the File on 78.2% back to
Department of Telecom with some simple query.
.... Chhidu Singh, Dy. GS in New Delhi
It is the usual method to delay a decision, good or bad.
19th November, 2013
78.2% AND PENSION ANOMALY
"The case of 78.2% benefit for pension revision is under active consideration of Joint Secretary in Department of Pension and Pensioners Welfare.
DoP&PW has sent back the file on Pension Anomaly to Department of Telecom with some queries."
…. Chhidu Singh, New Delhi
ERNAKULAM CWC MEETING IS A STUNNING SUCCESS
ERNAKULAM CWC MEETING OF AIBSLPWA
A VIEW OF THE AUDIENCE IN INAUGURAL/OPEN SESSION ON 14TH NOVEMBER 2013
[Click here to view the file....]
ERNAKULAM CWC MEETING
INAUGURATION BY DR. SEBASTIAN PAUL Ex. MP
AND WELCOME SPEECH BY COM. G NATARAJAN, GENERAL SECRETARY
[Click here to view the file....]
ERNAKULAM CWC MEETING
FLAG HOISTING BY COM. P S R
PHOTO
[Click here to view the file....]
16-11-2013
INSPIRING ERNAKULAM CWC
CWC OF OUR ASSOCIATION WAS HELD ON 14 & 15-11-2013 AT ERNAKULAM UNDER THE PRESIDENTSHIP OF COM P.S.RAMAN KUTTY. IT WAS AN INSPIRING MEETING WHICH WAS HELD AT THE RENEWAL CENTRE AND DISCUSSED THE FOLLOWING ITEMS OF IMPORTANCE TO OUR PENSIONERS
1.78.2% IDA MERGER
2. PENSION ANAMOLY
3. WFTU CONFERENCE OF INTERNATIONAL PENSIONERS

OUR PARTICIPATION AND ROLE
4.7TH CPC
WE DEMAND TO INCLUDE ALL PENSIONERS COVERED UNDER CCS PENSION RULES (1972) IN ADDITION TO CG PENSIONERS IN THE TERMS OF REFERENCE AND TO UNIFY THE OPINIONS OF BSNL PENSIONERS
5. ORGANISATION AND MEMBERSHIP CAMPAIGN
AN OPEN SESSION WAS HELD ON 14-11-13 IN WHICH MORE THAN 1000 PENSIONERS PARTICIPATED.

IT WAS INAUGURATED BY Dr SEBASTIAN PAUL Ex M.P.
SHRI J.UDHAYA BHANU ( SECRETARY, AITUC KERALA) Dr.M.PADMANABHAN (NATIONAL PRESIDENT SALARIED AND PROFESSIONAL WORKERS FEDERATION, INTUC) OUR CHQ VICE PRESIDENT D.GOPALAKRISHNAN ADDRESSED.
A DETAILED REPORT AND PHOTOS WILL BE PUBLISHED LATER
8th November, 2013
CWC MEETING AT KOCHI
Comrades of Ernakulam SSA (Kochi - Kerala) have made all arrangements for
successful conduct of ensuing CWC Meeting of AIBSNLPWA.
The meeting will commence with an Open Session at 2 PM on 14th November.
..
4-11-2013
78.2% and PENSION ANOMALY
The two files sent by Department of Telecom containing its proposals
on 78.2% IDA benefit for pensioners and on removal of pension anomaly
of those BSNL staff retired before July 2001 have already reached Dept. of Pension and Pensioners Welfare.
We hope that DoP&PW will give its concurrence to the proposals soon.
31-10-2013

NO PRICE RISE ???
National average of Consumer Price Index (CPI) has increased by just one point
from August (237) to September (238).
According to Labour Bureau there is no increase in prices in many cities. If its increased it is
marginal. More surprisingly, the prices have come down in some places. Lucky they are.
Few cases from the Labour Bureau release:
City CPI in August CPI in September
Hyderabad 211 211
Vijayawada 239 239
Delhi 215 216
Ahmedabad 241 237
Bangalore 243 243
Ernakulam 227 229
Indore 227 227
Mumbai 244 244
Nagpur 278 274
Ludhiana 227 228
Chennai 221 221
Kanpur 246 246
Howrah 218 219
31-10-2013
CONSUMER PRICE INDEX
The Consumer Price Index (based on which IDA is calculated) For September 2013 is 238 points .

One point increase in a month.

NEW PRIVATISATION MOVE IN RAILWAYS
It is reported that Indian Railways is proposing partial privatisation of its operations.
First, Passener train services to be privatised.
Later on, Rajadhani, Satabdi, Duronto train services to be privatised.
AIRF has stoutly opposed the move. Sh. Shiv Gopal Sharma, President of AIRF
has threatened that entire railway servies in the country will be stopped if the management
resorts to parivatisation.
FOR THE INFORMATION OF BSNL STAFF UNIONS/FEDERATIONS.....

NEW WAGE REVISION IN PORT AND DOCK

KOCHI, OCT 26: A new wage settlement for port and dock workers was signed on Friday in New Delhi
before the Chief Labour Commissioner between the five major port and dock workers' federations
and the Indian Port Association, the governing body of major ports.
The trade unions are Water Transport Workers' Federation of India,
All India Port & Dock Workers' Federation, All India Port & Dock Workers' Federation (workers),
Indian National Port & Dock Workers' Federation, and Port, Dock & Waterfront Workers' Federation of India.
The settlement would come into force with effect from January 1, 2012.
T. Narendra Rao, General Secretary of the Water Transport Workers Federation of India,
said as per the agreement it was decided to give 10.5 per cent fitment on basic pay plus DA.
Overall the lowest paid employee will get Rs 4,000 and the maximum will be Rs 8,000-9,000.
Nearly 48,000 of port and dock workers will be benefitted out of this settlement, he said.
The salient feature of the settlement is that again a five-year settlement was achieved
in the port sector against the ten-year periodicity in many of the major public sector enterprises.
The settlement was signed by the leaders of the five federations and the Chairman
of the Bipartite Wage Negotiating Committee Paul Antony on behalf of the management of the major ports.
29-10-2013
PROPOSAL GONE TO DEPT. OF PENSION
IT IS UNDERSTOOD THAT DEPT OF TELECOM HAS SENT THE FILE ON 78.2% IDA MERGER FOR PENSION REVISION TO DEPARTMENT OF PENSION. LET US HOPE THAT DoP&PW WILL GIVE THEIR APPROVAL SOON.
UNFORTUNATELY THE SECRETARY, TELECOM HAS NOT YET CLEARED THE FILE

ON PENSION ANOMALY.
DRAFT TERMS OF REFERENCE 7TH CENTRAL PAY COMMISSION
STAFF SIDE PROPOSALS AT THE MEETING OF 25.10.2013
A. To examine the existing structure of pay, allowances and other benefits/facilities, retirement benefits like Pension, Gratuity, other terminal benefits etc. to the following categories of employees.
1 Central Government employees — industrial and non industrial;
2 Personnel belonging to All India services;
3 Personnel belonging to the Defence Forces;
4 Personnel called as Grameen Dak Sewaks belonging to the Postal Department;
5 Personnel of Union Territories;
6 Officers and employees of the Indian Audit and Accounts Department;
7 Officers and employees of the Supreme Court;
8 Members of Regulatory bodies (excluding RBI) set up under Act of Parliament.
B. To work out the comprehensive revised pay packet for the categories of Central Government employees mentioned in (A) above as on 1.1.2014.
C. The Commission will determine the pay structure, benefits facilities, retirement benefits etc. taking into account the need to provide minimum wage with reference to the recommendation of the 15th Indian Labour Conference (1957) and the subsequent judicial pronouncement of the honorable Supreme Court there-on, as on 1.1.2014.
D. To determine the Interim Relief needed to be sanctioned immediately to the Central Government employees and Pensioners mentioned in (A) above;
E. To determine the percentage of Dearness allowance/Dearness Relief immediately to be merged with Pay and pension
F. To settle the anomalies raised in various fora of JCM
G. To work out the improvements needed to the existing retirement benefits, like pension, death cum retirement gratuity, family pension and other terminal or recurring benefits maintaining parity amongst past, present and future pensioners and family pensioners including those who entered service on or after 1.1.2004.
H. To recommend methods for providing cashless/hassle-free Medicare facilities to the employees and Pensioners including Postal pensioners.
source : NFIR & AIRF
The above are only proposals from Staff Side. The Government has not announced anything formally.
Staff Side has not mentioned BSNL pensioners. Rather, they have not understood
the unique situation the BSNL pensioners are placed.
25-10-2013 - 5 PM
78.2% PROPOSALS
We understand that Department of Telecom
is sending following proposals to Department of Pension for their approval:
PRE-2007 PENSIONERS
Pension and Family Pension of all those who retired prior to 1-1-2007 shall be revised applying 78.2 % IDA (instead of 68.8%)
plus 30% Fitment benefit, with effect from 1-1-2007 notionally. Arrears will be paid from 10-6-2013 only.
POST-2007 PENSIONERS:
Their pension also will be revised notionally with benefit of IDA merger. Arrears will be paid from 10-6-2013 only.
If permission is granted by Dept of Pension, their Gratuity and Commutation will be re-calculated and paid
on revised pension with IDA merger
A 9 PAGES NOTE IS PREPARED BY DOT.

IT IS LIKELY TO BE SENT TO DEPT. OF PENSION ON MONDAY, 28TH OCTOBER.
23-10-2013 1.00 PM
IDA MERGER CASE......
FILE IS CLEARED BY SECRETARY
Com. R L Kapoor, our Legal Committee Member in New Delhi reports:
"The File on 78.2% IDA benefit for pensioners has been cleared by Secretary, Telecom (Chairman, Telecom Commission). Now, the file has to be sent to Department of Pension by Director (Estt), according to the procedure.
PENSION ANOMALY CASE
The File on Pension anomaly is still with Secretary, Telecom for his clearance."
......
21-10-2013
7th CPC: TERMS OF REFERENCE

PRELIMINARY DISCUSSIONS


A meeting has since been convened under the Chairmanship of Secretary, Dop&T
at 1500 hours on 24th October, 2013 on the possible terms of reference
of the 7th Central Pay Commission whereby Staff Side views may be discussed.
........
18-10-2013 5.30 PM
FILES MOVE, BUT AT SNAIL'S SPEED !!!!

Com. Chhidu Singh reports from Delhi:
The File on 78.2% IDA was forwarded by Additional Secretary to Member(S) today forenoon. Member(S) forwarded it with his comments to Member(F) today evening.
The file on Pension Anomaly has been sent to Secretary, Telecom today
by Member(F).

Dept. of Telecom was expected to send these files to department of Pension latest by 30-9-2013. 20 days are gone after the prescribed date. The files are still in Sanchar Bhavan.
.......
18/10/13 : NOTICE DATED 10-10-2013 OF CWC MEETING AT ERNAKULAM KERALA
THE NOTICE OF THE CWC MEETING HAS BEEN POSTED ALREADY TO ALL CWC MEMBERS
. THERE MAY BE SOME DELAY DUE TO POSTAL HOLIDAYS. THE NOTICE IS PUT UP HERE PL
G.NATARAJAN G.S
[Click here to view the file....]
AP CEC MEETING
[Click here to view the file....]
AP CIRCLE CEC MEETING
SRI M L N RAO, GM GUNTUR SPEAKING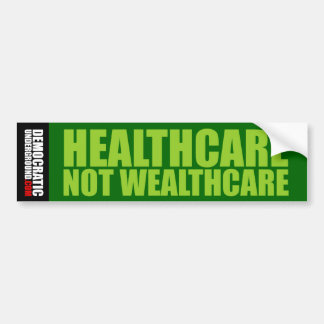 CORPORATE HOSPITALS THREATEN THAT THEY WILL STOP GIVING 'CASHLESS' TREATMENT TO CGHS BENEFICIARIES FROM 1-1-2014.
THEY WANT IMMEDIATE CASH FROM CGHS
FOR THE TREATMENT GIVEN TO CGHS BENEFICIARIES.
NOT ONLY THAT, THEY WANT HIKE IN RATES ALSO.
IT IS NOT A THREAT TO CGHS BENEFICIRIES ALONE.
TOMORROW THE EMPANELLED HOSPITALS (UNDER BSNLMRS) MAY ALSO COME UP WITH THE SAME DEMANDS AND THREATS.
FOR THE CORPORATES, IT IS WEALTH CARE, NOT HEALTH CARE.
9-10-2013
AP CIRCLE CEC MEETING AT GUNTUR
Despite the turbulent situation prevailing in Andhra these days our AP Circle Unit
held its CEC meeting at Guntur on 5th October 2013. A report
[Click here to view the file....]
9-10-2013
IDA FROM 1-10-2013 DPE ORDER
[Click here to view the file....]
9th October 2013
KERALA CIRCLE CONFERENCE

AT KOTTAYAM ON 8-10-2013
More PHOTOS of the Conference
[Click here to view the file....]
POSTPONEMENT OF DELHI DHARNA
ACCORDING TO OUR INFORMATION BOTH FILES OF 78.2% IDA MERGER FOR PENSIONERS AND PENSION ANAMOLY ARE MOVING POSITIVELY IN DOT. IT IS EXPECTED THAT THEY WILL BE SUBMITTED TO DOP&PW BY NEXT WEEK. IN VIEW OF THIS AND TAKING INTO ACCOUNT PREVAILING ANDHRA SITUATION 0UR 23/10/13 DHARNA AT NEW DELHI IS POSTPONED. WE ARE EXTREMELY OVERWHELMED BY THE RESPONSE WE GOT FROM ALL OVER INDIA AND THANK ALL COMRADES. G.S.
5-10-2013
DISCOUNT REDUCED TO 10% ON BROADBAND CONNECTIONS
BSNL HAS DECIDED TO

a. To reduce the discount from existing 20% to 10%, for the serving and retired Central
Government/State Government/ PSU Employees (existing and new customers) under DSL and
WiMax Broadband services.
b. To extend the 10% discount to the serving and retired Central Government/State Government/ PSU
Employees under FTTH Broadband services with the same terms and conditions as applicable under
DSL BB services.
..................................................................
[Click here to view the file....]
30th September, 2013 4 PM
IDA INCREASE ONLY BY 6.6%
Consumer Price Index for June 2013 231 points
Consumer Price Index for July 2013 235 points
Consumer Price Index for August 2013 237 points
Average for the three months 234.33 points
Merged points as on 1-1-2007 126.33
Increase over 126.33 points 234.33 - 126.33 = 108
Percentage of increase on 126.33 108/126.33 x 100 = 85.49
IDA to be declared from October 2013: 85.5 percent.
29th September, 2013 12.45 PM

A SIGNIFICANT MOVE BY OUR ASSOCIATION AT THE CRUCIAL TIME

MEETING WITH MINISTER SRI. V. NARAYANASAMY

Sri. V Narayanasamy, Minister of State in the office of Prime Minister, and in-charge of Dept. of Pension belongs to Pondicherry. Hearing that he is in his hometown today, our Association sought for an interview. It was readily granted.
A team of leaders of AIBSNLPWA consisting of Comrades G Natarajan (GS), K Muthiyalu (Org. Secy),

D Gopalakrishnan (VP), S Gunasekaran (Treasurer), V Rama Rao (CS TN), V Sadasivam (DS Pondicherry)

and three comrades of Pondicherry- met him at 12.30 noon and sought his intervention
in the two major issues of 78.2% and Pension Anomaly.
Our leaders informed the Minister that Dept. of Telecom has finalized the proposals
and the file will be reaching Dept of Pension within a day or two.
Minister assured that he would instruct his Secretary to do needful in the cases. =====================================================================================================
[Click here to view the file....]
28th September, 2013 8 PM

IDA FROM OCTOBER 2013

NO GUESSWORK

Many people enquire about the IDA rate from 1-10-2013.
Because some organizations have already declared 6.9% etc. etc.
It is their imagination only.

IDA from October 2013 will be decided on the basis of average of Consumer Price Index
for June 2013, July 2013 and August 2013. Index for June was 231 points, for July it was 235 points.
The Index for August will be officially announced after 3 PM on 30th September
by Indian Statistical Commission, Shimla.
Some people assume, according to their imagination, that it will be 238 points.
Then, IDA increased will be 6.9%. Anybody can calculate that.
Suppose it is 239 points? Then IDA will increase by 7.1%.
We do not give any figure on guess work.

We wait for the official announcement on 30th evening.

Then we will give the exact figures.
…………………………….
28-9-2013
78.2% AND PENSION ANOMALY CASES
Yesterday, Com. Chhidu Singh met some officers in Directorate and ascertained status of
the two cases. The file on Pension Anomaly is already put up to Secretary, Telecom for his approval.
File on 78.2% IDA will be put up to Secretary on Monday.
The proposals of Dept of Telecom, have ben finalised. It has to be approved by
Department of Pension.
27-9-2013 PENSIONERS PATRIKA No 12 BUNDLES HAVE BEEN DESPATCHED BY TRIVANDRUM RMS ON 25TH AND THE SINGLE COPIES HAVE BEEN DESPATCHED ON 26/27TH SEPTEMBER 2013 TO ALL PAID SUBSCRIBERS.[Click here to view the file....]
THE EMPHATIC PROTEST BY BSNL PENSIONERS
ON 23-9-2013..... FEW PHOTOS
[Click here to view the file....]
26-9-2013
GENERAL SECRETARY IN NEW DELHI
Yesterday, our GS Com. G. Natarajan visited the proposed site to accommodate BSNL pensioners reaching Delhi

for the dharna on 23rd October 2013 demanding immediate settlement of 78.2% IDA Benefit and Pension Anomaly.
On 24th September, GS and Dy GS Com. Chhidu Singh met Member(F) as well as DDG (Coordination)

and discussedd the above issues.
It was gathered that the Files are moving very fast this time, unlike in the past.

May be because Minister Mr. V. Narayanasamy who presided over the SCOVA meeting took the matter seriously.

DoT has finalised the proposals on both the issues.
Order can be issued with approval of Department of Pension.
The file may go to DoP&PW after Telecom Commission Chairman returns to Delhi on 27th instant.
GS took up some other cases also with Member (F):
..... Shortage of staff in DOT Cells.
.... Holding Pension Adalat at national level
.... Extra Increment Case
Member (Finance) appreciated the concern of BSNL pensioners and assured that she would examine the cases.
............................................................
DEMONSTRATION AT CALICUT
[Click here to view the file....]
Demonstration at Patiala
[Click here to view the file....]
24th September, 2013 8.30 PM

78.2% IDA BENEFIT & PENSION ANOMALY

Being referred to Dept of Pension.

Today, I and Com. Chhidu Singh met Smt. Annie Moraes, Member (F)
and Shri Sharma (DDG Coordination) in the DOT Directorate.
It is understood that DoT has taken final view on the issues of
78.2% IDA to pensioners and Pension Anomaly.
Concrete proposals are being sent soon to Department of Pension.
Secretary (Telecom) will not be available in Delhi for few days.

I do not know if his absence will cause some delay.

I pointed out the problem of shortage of staff in DOT cells in various circles and

demanded holding of regular Pension Adalat at national level.

Member (Finance) noted it but did not make any commitment. …..

.......................G Natarajan, GS at New Delhi
DHARNA IN BANGALORE
[Click here to view the file....]
DHARNA AT BARIPADA- ODISHA
[Click here to view the file....]
FEW PHOTOS OF THE PROGRAMME ON 23-9-2013
DHARNA AT VIJAYAWADA
[Click here to view the file....]
DHARNA IN TRIVANDRUM
[Click here to view the file....]
DHARNA AT JAMSHEDPUR
[Click here to view the file....]
DHARNA AT BHUBANESHWAR
[Click here to view the file....]
PROTEST AT NAGERCOVIL
[Click here to view the file....]
23-9-2013
VIJAYAWADA DHARNA
Com. B Kondaiah and Com. N S Sarma addressing the participants.
23-9-2013
MASSIVE DHARNA
Com. P S Ramankutty inaugurating the Trivandrum Dharna

Trivandrum District Unit of our Association organised a massive dharna of BSNL pensioners in front of CCA Ofice, Trivandrum today. Com. P S Ramankutty, All India President inaugurated the dharna.
Com. K Ravindran (district secretary), Com. R Sarangadharan Nair(Circle Vice President), Com. P K Gopala Pillai (Dy Circle Secretary), Smt. Pushpakumari (Joint DS), Shri Hariharan Nair (GS, DOT & BSNL Pensioners Association, Kerala), Sri. Chacko (Retd DGM) etc. addressed more than 300 comrades who participated in the dharna.
...
20th September, 2013
78.2% IDA BENEFIT and PENSION ANOMALY
Orders are expected by 30-9-2013
Com. S K Vyas and Com. Balasubramanyam (GS of All India Federation of Central Government Pensioners Associations, Chennai)
inform us that both the issues came up for discussion in the SCOVA meeting today.
It was told by Official Side that the issues are settled and formal orders can be issued by 30th September.
We are thankful to Shri V Narayanaswamy, the Minister for Personnel who assured us that he would look into the cases.
Let us wait and see how the orders are issued.
Programme on 23rd September
Demonstration/dharna on 23-9-2013, as we have decided, should take place.
Ensure maximum participation of members in the programme.
GS VISITS DELHI
General Secretary Com. G Natarajan will be in New Delhi from 23rd to 26th.
During his visit he will try to meet Secretary, Telecom and other senior officers in Directorate
and ascertain exact position.
20-9-2013

90% CDA FOR CENTRAL STAFF AND PENSIONERS
Finally, today the Cabinet has approved grant of 10% hike in CDA with effect from July 2013.
CDA is increased from 80% to 90%.

Normally, CDA hike from July was being approved in August. This time, it is delayed.
......
20th September 2013
FORM 14 FOR FAMILY PENSION CLAIM
Department of Pension has issued a clarification today that if the Pensioner has a joint bank account
with his/her spouse there is no need of submitting Form 14 for claiming family pension in the event
of death of the Pensioner.
But, if there is no joint bank account,
Form 14 is necessary to ascertain genuiness of the family pension claim.
19th SEPTEMBER 2013

MEETING WITH THE DDG (TPF)

Today afternoon, Com. Chhidu Singh and Com. R L Kapoor met Shri Shahbaz Ali, DDG (TPF) in Directorate

and requested him to finalise the proposals of DoT on Pension Anomaly and 78.2% IDA merger and send them

to the Department of Pension for taking a definite decision in SCOVA Meeting tomorrow.

DDG was very positive and assured that the final proposals would be sent to DoP&PW today evening or tomorrow morning.

Now, it is yet to be seen if SCOVA meeting has enough time to discuss the two issues.

The meeting starts at 4 PM only. How much time the Minister will be available and how many items in the agenda

will be taken up? How effective the staff Side will be in placing the cases?

We are waiting............................
UTTARKHAND RELIEF FUND
OUR RECEIPTS TOWARDS UTTARKHAND RELIEF FUND CROSSES 1 LAKH WITH CONTRIBUTIONS FROM CHQ AND OTHER CIRCLES AS FOLLOWS
CHQ 20,000
KERALA CALICUT 5,000
MADHYA PRADESH JABALPUR 11,000
TAMILNADU THANJUVUR 3100
STR 6000

JHARKHAND JAMSHEDPUR 12,000

CHENNAI TELEPHONES 5,000
ANDHRA PRADESH BHIMAVARAM 20,000
ELURU 10,000

TADEPALLIGUDAM 7,000

TANUKU 5,700
NIDADAVOLU 3000
PALAKOLE 4300
VIJAYAWADA 11,200

________________
TOTAL 1,23,300
OF THIS RS 20,000 HAD ALREADY BEEN PAID FROM CHQ AND THE BALANCE Rs 1,03,300 ( ONE LAKH THREE THOUSANDS AND THREE HUNDRED) WILL BE HANDED OVER TO PRIME MINISTERS RELIEF FUND. MANY OF OUR COMRADES HAVE SENT DIRECTLY TO PMs FUND ALSO. CHQ THANKS AND CONGRATULATES FOR THE SPONTANEOUS RESPONSE FROM OUR COMRADES AND SPECIAL CONGRATULATIONS TO ANDHRA COMRADES IN RISING TO HELP PEOPLE IN DISTRESS
17-9-2013
PUNJAB CEC MEETING AT LUDHIANA ON 7-9-2013
[Click here to view the file....]
16th September, 2013
78.2% IDA BENEFIT and PENSION ANOMALY
Today, our Dy. GS Shri Chhidu Singh and NTR Circle President Shri R C Malhotra met
the new Member (Finance) of Telecom Commission Ms. Annie Moraes,
DDG (TPF) Shri Shahbaz Ali and Director (Est) Shri Khanna and discussed the two issues of 78.2% and Pension anomaly of those BSNL staff retired before completing ten months in BSNL.
Regarding extending benefit of 78.2% IDA to pensioners the Member (F) and DDG informed that
the file is moving fast in Directorate. They are sympathetic to pensioners.
But, it seems that no final decision is taken.
Member (F) told that she is not aware of the details of Pension Anomaly case.
Com. Chhidu Singh explained the case.
Member (F) then assured that she would look into the matter.
...
FOR MORE PHOTOS OF BANGLORE MEETING SEE GALLERY
INSPIRING MEETING AT BANGLORE 14-09-2013
THE CIRCLE EXECUTIVE MEETING OF KARNATAKA CIRCLE ASSOCIATION WAS HELD ON 14-09-2013 WHICH REVIEWED THE ACTIVITIES OF THE CIRCLE AFTER THE CIRCLE CONFERENCE. IT IS HEARTENING TO NOTE THAT THE MEMBERSHIP HAS INCREASED TO1600 AND A FEW NEW BRANCHES HAVE BEEN OPENED. A GENERAL MEETING WAS HELD UNDER THE PRESIDENTSHIP OF COM.GANGADHARA RAO IN THE AFTERNOON IN WHICH MORE THAN 300 MEMBERS INCLUDING 60 LADIES PARTICIPATED DESPITE SOME RAINS. COM CHANGAPPA CIRCLE SECRETARY WELCOMED ALL. CHQ LEADERS COMS D.GOPALAKRISHNAN, K.MUTHIALU AND G.NATARAJAN PARTICIPATED AND EXPLAINED THE ISSUES BEFORE US IN DETAIL AND THE CALL ATTENTION PROGRAMME GIVEN BY THE CHQ. ALL THE MEMBERS WERE INSPIRED AND TOOK THE PLEDGE TO INCREASE THE MEMBERSHIP AND WORK FOR THE SUCCESS OF CHQ CALL. THE MEETING CONCLUDED WITH VOTE OF THANKS BY COM SRINATH. CHQ CONGRATULATES THE CIRCLE ASSOCIATION.
[Click here to view the file....]
12--9--2013
RS 44300 MORE FROM ANDHRA FOR RELIEF FUND
CHQ HAS RECEIVED THE FOLLOWING DONATIONS FROM ANDHRA CIRCLE
TOWARDS PRIME MINISTER'S RELIEF FUND.
Bhimavaram 20,000
Eluru (WG) 10,000
Tadepalligudem (WG) 7000
Palakole (WG) 4300
Nidadavolu (WG) 3000
CHQ WILL FORWARD THE AMOUNTS TO THE PRIME MINISTER'S OFFICE SOON.
8-9-2013

DELHI DHARNA: 20 COMRADES FROM KANPUR
Shri M D Saraf informs that 20 comrades of Kanpur will reach Delhi on 23rd October morning to participate in the dharna.
7-9-2013
Dept of Pension letter to DoT on Pension Anomaly
[Click here to view the file....]
4-9-2013
CHQ LETTERS TO
MINISTER SHRI KAPIL SIBAL
ON PENSION ANOMALY AND DA MERGER
[Click here to view the file....]
29-8-2013

DELHI DHARNA
60 COMRADES FROM ODISHA
Shri B N Behera, Circle Secretary, Odisha informs that around 60 comrades from Odisha Circle
will go to Delhi to participate in the Dharna on 23-10-2013.
29-8-2013
DHARNA IN NEW DELHI ON 23-10-2013:

ENTHUSIASTIC PREPARATION
We are receiving reports from various Circle Units about enthusiastic preparation for Delhi dharna on 23rd October 2013.

Most of the officers in DoT show sympathy towards our demand for extension of 78.2% IDA benefit for pension revision.

But, nobody takes a decision. Everybody says that the file is with somebody else.
Lip service will not help. We want definite and specific decision by the authorities.
STR DIVISION COMRADES PREPARE
It is reported that ten comrades from STR division in Chennai alone have purchased tickets. More will join them soon.
PUNJAB, UP WEST GEARING UP
Punjab and UP West Circles haved assured maximum mobilization for the dharna.
28th August, 2013
20 Comrades from Jamshedpur for Delhi Dharna
Circle Secretary of Jharkhand, Com. R N Singh, has informed us that 15 comrades have reserved their tickets to Delhi to participate in the dharna on 23rd October. Another five more comrades may book tickets soon.
......
CWC MEETING IN KOCHI (ERNAKULAM)
14-15, NOVEMBER 2013
ERNAKULAM COMRADES HAVE BOOKED ACCOMMODATION FOR HOLDING THE NEXT CWC MEETING
IN THE RENEWAL CENTRE, AZAD ROAD, KALOOR, ERNAKULAM ON 14TH AND 15TH NOVEMBER, 2013.
FORMAL NOTICE WILL BE ISSUED SOON BY GENERAL SECRETARY.
KERALA CIRCLE SECRETARY HAS SENT A CIRCULAR TO ALL CWC MEMBERS GIVING ADVANCE INFORMATION.
.....................................................................................................................................................................................................................
ERNAKULAM DISTRICT CONFERENCE: 20-8-2013
A VIEW OF THE AUDIENCE
VIJAYAWADA MEETING
SRI. V. KAMESWARA RAO IS BEING FELICITATED
[Click here to view the file....]
VIJAYAWADA MEETING
SHRI V. SUNDAR, SENIOR GM ADDRESSING
[Click here to view the file....]
_________________________________________________
AIBSNLPWA CONSTITUTION

The Constitution of AIBSNLPWA is given here in PDF format.
_________________________________________________
[Click here to view the file....]
PMO ACKNOWLEDGES OUR CONTRIBUTION TO PMs RELIEF FUND:
06-08-13
WE CONTRIBUTED Rs 20,000 TO THE PRIME MINISTERS NATIONAL RELIEF FUND AT NEW DELHI ON BEHALF OF THE ASSOCIATION AS Ist INSTALMENT TO THE UTTARAKAND VICTIMS IN JULY. NOW WE HAVE RECEIVED THE RECEIPT FROM THE PMs OFFICE AND AN APPRECIATION LETTER. WE HAVE PUBLISHED THE LETTER AND MANY OF OUR SSA BRANCHES HAVE SENT CONTRIBUTIONS TOWRDS RELIEF FUND. WE WILL CONSOLIDATE THIS CONTRIBUTIONS AND REMIT TO THE PMO AS IInd INSTALMENT BY 15th AUGUST. WE THANK THE COMRADES WHO HAVE CONTRIBUTED.
[Click here to view the file....]
31-7-2013 4 PM
CENTRAL DA 90% FROM JULY, 2013
THE CONSUMER PRICE INDEX FOR JUNE, 2013 IS 231 POINTS.
AS SUCH, THE CENTRAL DA WILL INCREASE BY TEN PER CENT

- FROM 80% TO 90% - EFFECTIVE FROM JULY 2013
20-7-2013
MEMORANDUM TO MINISTER IN PM's OFFICE
Today, at Chennai, our CHQ submitted a Memorandum to Shri V Narayanasamy,

Minister of state in the office of Prime Minister.
We have sought the Minister's intervention in settling the long pending issue of Pension anomaly of those BSNL staff who retired during the first nine months of BSNL

as well as extension of benefit of 78.2% IDA in pension revision of all BSNL pensioners.
Shri Narayanasamy assured that he would do needful.
..............................................................................................................................
16--7--2013
JABALPUR DIST. DONATES Rs. 11000.00

TOWARDS UTTARAKHAND RELIEF FUND
JABALPUR DISTRICT UNIT OF AIBSNLPWA HAS REMITTED A SUM OF RUPEES ELEVEN THOUSAND
TO OUR CHQ TOWARDS THE UTTARAKHAND RELIEF FUND.
CHQ APPRECIATES THE ACTION OF JABALPUR COMRADES.
DPE ISSUES IDA ORDER FROM 01-07-2013
DPE HAS ISSUED ORDERS DATED 4TH JULY INCREASING IDA TO 78.9% FROM JULY 1st 2013
[Click here to view the file....]
3-7-2013
OUR HUMBLE DONATION TO UTTARAKHAND

TODAY (03-07-13) GENERAL SECRETARY, DY GENERAL SECRETARY AND TREASURER HANDED OVER

A CHEQUE FOR Rs. 20,000 TOWARDS " PRIME MINISTER'S NATIONAL RELIEF FUND " AT HIS OFFICE IN DELHI

NEWS FROM DELHI 3-07-13

GENERAL SECRETARY, DEPUTY GENERAL SECRETARY COM CHHIDU SINGH, TREASURER COM GUNASEKARAN

ALONG WITH COM R. L. KAPOOR AND COM R. C. MALHTORA (PRESIDENT NTR)

ON 1 AND 2-07-13 MET MEMBER (S), ADDITIONAL SECRETARY(T), AND DICUSSED

ABOUT 78.2% MERGER FOR PENSIONERS AND PENSION ANOMALY CASE.




78.2% MERGER

IT IS GATHERED THAT PENSIONERS ALSO WILL BE GIVEN BENEFIT OF MERGER IN PENSION

BUT IT HAS TO GO THROUGH SOME PROCESS WHICH MAY TAKE SOMETIME. LET US WAIT.




PENSION ANOMALY CASE

IT WAS IMPRESSED UPON THE AUTHORITIES ON THE DELAY IN SOLVING THIS ISSUE

AND WAS ASSURED SPEEDY PROCESSING.

MEETING WITH DIRECTOR(F) BSNL SHRI S.C.G.K. PILLAI

WE REQUESTED FOR RESTORATION OF MEDICAL ALLOWANCE W/O VOUCHER ATLEAST FOR THE PENSIONERS.

DIRECTOR SAID THEY HAVE SAVED Rs 100 CRORES BY STOPPING THIS ALLOWANCE,

BUT ASSURED HE WILL PLACE IT BEFORE THE BOARD.

MEETING SCOVA LEADERS

WE MET COM S.K.VYAS ON 2-07-13 AND BROUGHT TO HIS NOTICE ABOUT THE DELAY IN SOLVING THE PENSION ANAMOLY WHICH WAS ASSURED TO BE SOLVED BY 31-3-13 AND PENSION REVISION ON 78.2% WHICH WERE TAKEN UP BY SCOVA IN THE 21 AND 22 MEETINGS. COM VYAS IMMEDIATELY WROTE LETTERS TO THE CONCERNED AUTHORITIES AND WE THANK HIM FOR THE IMMEDIATE RESPONSE.

COM. JOGI RETIRES FROM SERVICE

COM G. L. JOGI PRESIDENT OF SNEA HAS RETIRED FROM SERVICE AND GS,DY GS AND TREASURER MET HIM ON 2-07-13 AND WISHED A HAPPY AND PEACEFUL RETIRED LIFE.
28-6-2013:

OUR TOKEN DONATION

CHQ OFFICE-BEARERS - AFTER TELEPHONIC CONSULTATION - HAVE DECIDED TO DONATE Rs 10,000 FROM OUR CHQ FUNDS TO THE PRIME MINISTERS' RELIEF FUND. THIS IS THE FIRST INSTALMENT. FURTHER DONATIONS WILL BE SENT AFTER WE TAKE A FORMAL DECISION IN NEXT CWC MEETING.

................................................................................

28th June, 2013 8.30 AM

GENERAL SECRETARY AND TREASURER TO NEW DELHI

Com. G Natarajan, our General Secretary and Com. S Gunasekaran, Treasurer have left Chennai today for New Delhi.

They will be in the capital for a week or so. During the period, they will try to meet some of the senior officers in Directorate

and ascertain the exact position regarding 78.2% IDA benefit to pensioners, Pension Anomaly case etc.
....................................................................................
27-6-2013
DO NOT DELAY PENSION PAPERS
BSNL has issued fresh instructions to Heads of all circles that pension papers of retiring employees
should not be delayed unnecessarily in the name of "govt dues" etc.
The papers should be sent to DOT Cells according to the time schedule prescribed.
[Click here to view the file....]
NEW ADDRESS OF GS: COM. G NATARAJAN, B-1, 2nd FLOOR,
3/2 SRINIVASA AVENUE ROAD, R A PURAM, CHENNAI 600028.
CHQ ADDRESS
LETTERS MONEY ORDER, CHEQUES/DD
SRI. G. NATARAJAN, SRI. S. GUNASEKARAN,

B-1, 2nd FLOOR, H No 351A, RAMALINGAM COLONY,
SHRI SHARADA NIWAS, C BLOCK, PONNI AMMAN MEDU,
3.2 SRINIVASA AVENUE ROAD, CHENNAI 600 110
CHEWNNAI 600 028.
.........................................................................................................................................................................................................................
13th June, 2013
ANOTHER CASE SETTLED

SOME EMPLOYEES WHO RETIRED AFTER 1-1-2007, GOT BENEFIT OF 50% MERGER IN PAY AND PENSION.
BASED ON THE NEW PENSION, THEY GOT SECOND COMMUTATION BENEFIT ALSO.
Old commutation table was used for the first one and new Table was used for the Second one.
BUT SOME CCAs ORDERED RECOVERY OF SIZEABLE AMOUNT APPLYING THE NEW COMMUTATION TABLE FOR BOTH. ONCE COMMUTATYION AMOUNT WAS PAID AND THE SAME BECAME ABSOLUTE IT CAN NOT BE CHANGED APPLYING ANY NEW RULE OR TABLE, DECLARED LATER ON. THAT IS CLEAR RULE. BUT OUR PLEAS WERE IGNORED BY THE CCA OFFICES.

OUR CHQ THEN TOOK UP THE CASE WITH DIRECTORATE OF D O T.
NOW THE DOT HAS ISSUED CLARIFICATION, UPHOLIDING OUR VIEWS.
[Click here to view the file....]
10-6-2013 8.30 AM
78.2%
We are receiving lot of enquiries about the decision of BSNL for giving benefit of
78.2% IDA in pay fixation from 1-1-2007. The order is expected to be issued today.
We can not comment on it without studying the order.
Please wait.
08-06-13
IT IS LEARNT THAT THE DOT HAS APPROVED FINALLY
78.2% MERGER. ORDERS ARE EXPECTED TO BE ISSUED
BY MONDAY. LET US WAIT TO KNOW THE CONTENTS
CONGRATULATIONS TO THE FORUM OF BSNL UNIONS/ASSOCIATIONS
31-5-2013
CALICUT DHARNA

We are told that some comrades are unable to open the photo of Calicut dharna. We do not know why.
However, the photo is attached herewith.
[Click here to view the file....]
10-05-13 LETTERS TO CMD BSNL
CHQ has written to CMD BSNL requesting
1. Extension of 60% concession in BB to DOT reitirees who are provided with RSTC by BSNL
2. Provision of Cell phone SIM in lieu of Land Line connections where it is Technically Not Feasible to provide LL.
78.2% MERGER
The forum of BSNL UNIONS/ASSOCIATIONS decide to launch a series of programme starting from 22/05/13 culminating in Indefinite strike from 12/06/13
DEPT. OF PENSION ORDER ON
DEARNESS RELIEF TO CENTRAL PENSIONERS
[Click here to view the file....]
9th APRIL, 2013
DPE ORDERS on IDA from APRIL 2013
[Click here to view the file....]
19,NOVEMBER, 2012
CHQ QUOTA, DONATIONS, PATRIKA SUBSCRIPTION....

Our branches AND Members may please note:

CHQ Bank account is being operated from Chennai now. You can remit the CHQ

Quota, Donation or Subscription forPensioners Patrika
online.
It is cheap and quick.
Kindly provide the following particulars when you remit the amount to CHQ online using NEFT (National Electronic Fund Transfer system).

1. NAME OF BANK: STATE BANK OF TRAVANCORE

2. BRANCH: CHENNAI ANNA NAGAR (WEST)

3 SB ACCOUNT No. 67100927818 (No change)

4. NAME OF PAYEE: AIBSNLPWA(CHQ) (No change)

5. IFS CODE: SBTR0000530. (New)

[After transfering any funds, please send an SMS to Treasurer immediately.
HIS Mob. No. 09444969400 ]
PLEASE SEND A LETTER TO TREASURER SHRI S GUNASEKARAN, RETD DET GIVING THE
FOLLOWING BREAK-UP FIGURES: His address is given below.
PARTICULARS AMOUNT
QUOTA/ LIEFE .......
QUOTA: ANNUAL .......

DONATION .......
PATRIKA SUBN LIFE .......
PATRIKA SUBN ANNUAL ...... TOTAL AMOUNT .........
S. GUNASEKARAN,
H No 351, RAMALINGAM COLONY,
PONNIAMMAN MEDU,
CHENNAI 600110.
.....................................................................................................................................................................................................................
TREASURER of CHQ:
SRI S. GUNASEKARAN, RETD. DET.

ADDRESS AND TELEPHONE NUMBER.
SRI. S. GUNASEKARAN,
H No 351A, RAMALINGAM COLONY,
C BLOCK, PONNI AMMAN MEDU,
CHENNAI 600110.
MOBILE No. 09444969400
THE IDA RATES

from 2007 Till Date
[Click here to view the file....]