11th MARCH 2014

IN DELHI, THE WINTER IS NOT OVER…..

It is understood that the Department of Expenditure (Ministry of Finance)
is sending back the File on 78.2% to Department of Telecom with some queries and objections.
One query is whether the additional expenditure on account of grant of 78.2% benefit
will be within the limit of 60% of revenues from BSNL to the Govt?
Other queries and objections will be known after the file reaches
DoT tomorrow or day after.

It seems that the bureaucrats do not want to take any decision till results of Lok Sabha
elections are known. They do not know who will be the next Finance Minister…..
Mr. Chidambaram or someone else?
Ministers are out of Delhi. All are caught in the election fever.

But the government machinery is in a deep freeze now.

It will continue till mid of May ….
The Winter is not over.
8th MARCH 2014
8th MARCH IS BEING OBSERVED AS INTERNATIONAL WOMENS DAY.
ON THIS DAY, LET US THINK DISPASSIONATELY OF THE WOMEN (MOTHER, WIFE, SISTER, DAUGHTER)

IN OUR SOCIETY WHO TOIL IN OUR KITCHENS FOR 10 HOURS, 12 HOURS OR MORE EVERY DAY
..... WITHOUT BEING PAID
.... WITHOUT BEING RECOGNISED AS A WORK
.... WITHOUT BEING MEASURED
.... WITHOUT AN END OF IT ....... EVERY DAY, WITHOUT ANY CHANGE ........
7-3-2014
FOUNDATION CONFERENCE OF TUI (P&R)
BARCELONA.
A report by The Hindu Newspaper.
[Click here to view the file....]
CGHS FACILITY FOR BSNL PENSIONERS
DOT order dated 20-2-2014
[Click here to view the file....]
5-3-2014
CASHLESS SERVICE IN PRIVATE HOSPITALS
(EMPANELLED BY CGHS) WITHDRAWN

In a blow to government employees, including those who have retired, the Central Government Health Service has announced withdrawal of cashless medical service in private hospitals empanelled with the CGHS scheme from March 7. Patients will henceforth have to cough up hospital charges and later claim the amount from the government, according to the new rule.
The move will affect 50 lakh serving employees and over 30 lakh pensioners, as well as their family members. At a conservative estimate, the total number of persons affected could well be over two crore.
5-3-2014
BSNL PENSIONERS CAN OPT FOR CGHS

The DoT has issued an order that BSNL retirees can opt for CGHS, if they desire.
CGHS covers only 25 cities in India. There are lot of complaints about its functioning at most of the places,
except perhaps Delhi, Mumbai and Nagpur.
A Pensioner has to remit a huge amount to avail the CGHS facility for lifetime.
Our CWC will discuss the pros and cons of the matter and give proper guidelines.
4-3-14
78.2% IDA merger to Pensioners
The file is yet to be cleared by Dept of Expenditure
Pension Anamoly
It is still under consideration of DOP& PW
We think it is only procedural delay and we are continuing our efforts
28-2-14
CENTRAL CABINET CLEARS TERMS OF REFERENCE TO THE 7TH CPC
ONLY A GENERAL REFRENCE REGARDING PENSION REVISION
[Click here to view the file....]
28--2-2014
INDIAN PRICES FALLING DOWN,
FALLING DOWN.........
Like the Nursery Song....... it is time for us to sing.........
According to the Labour Bureau of India, the All India Consumer Price Index for January 2014 has
further come down to 237 points. It was 243 in November 2013 and 239 in December 2013.
So, there may be reduction in the rate of IDA from April 2014.
28.2.14:

DA INCREASE FOR CG EMPLOYEES:

Today the Cabinet has cleared 10% DA increase from January, 2014

for the Central Government Employees.

Now the total DA from January 2014 is 100%.
28-2-2014

Com. Umraomal Purohit a legendry leader of trade union movement ,

Secretary Staff Side JCM National Council and the President of

All India Railwaymen's Federation expired at Mumbai in hospital

at 4.15 AM on 27th February, 2014 .

He was one of tallest leaders of central government staff

during the last five decades.




We convey our heartfelt condolences to the bereaved family and

Comrades of AIRF and entire working class.

26-2-2014

PENSION FORMS

Department of Pension has simplified and modified various Forms to be submitted by an employee

before he/she retires.

The Notification and the modified forms are given as Item No 102 in the IMPORTANT ORDERS in this Website for the

benefit of pensioners s well as the employees in service now, who will join our ranks in future.
28th February 2014
ARTICLE ON TUI (P&R) IN TELEGU
An article appeared in the Telegu Newspaper, Visal Andhra, today
on the newly formed Trade Union International (Pensioners & Retirees)
is uploaded here for the benefit for our Telegu reading comrades.
[Click here to view the file....]
26-02-2014
BIHAR CIRCLE CONFERENCE
Bihar circle conference was held on 8-02-14 at Katihar. More than 200 pensioners
attended. After adoption of Report and accounts a list of Office Bearers were Elected
Unanimously with
Sri R.A.Manuj President
Sri A.K.Singh Circle Secretary
Sri S.S.Prasad Treasurer
Com Chhidu Singh Dy General Secretary participated on behalf of CHQ and explained issues.
We wish all the Office bearers all success
FLASH 78.2% 21-2-14
TODAY OUR DY GENL SECRETARY, COM CHHIDU SINGH AND COM R.L.KAPOOR WENT TO MEET OUR FINANCE MINISTER SHRI P.CHIDAMBARAM. WITH THE HELP OF
SRI VIJAY JAYAMOHAN,PRESIDENT YOUTH CONGRESS TAMILNADU AND SUBMIT A MEMORANDUM REGARDING EXTENSION OF 78.2% TO BSNL PENSIONERS. AS THE MINISTER WAS ON WAY TO AUSTRALIA AND ALSO THE MOS EXPENDITURE WAS NOT AVAILABLE THEY MET PS TO FM SRI SRINIVASAN ON THE ADVICE OF THE MINISTER. HE CONTACTED THE SECRETARY AND JOINT SECRETARY EXPENDITURE AND ENQUIRED ABOUT THE EXTENSION OF 78.2% TO BSNL PENSIONERS. IT IS LEARNT THAT THERE WAS SOME DELAY IN CLEARING THE FILE DUE TO BUDGET ETC AND WILL BE CLEARED SHORTLY. WE ARE THANKFUL TO SHRI VIJAY, PRESIDENT, YOUTH CONGRESS TAMILNADU, WHO TOOK PAINS TO HELP US TO TAKE THE CASE TO FM AND TO COM C.K.MURTHY VICE PRESIDENT CHENNAI TELEPHONES CIRCLE FOR TAKING SPECIAL EFFORTS IN THIS REGARD
G.NATARAJAN GENL.SECRETARY
21-2-14
WE DIP OUR FLAG IN RESPECT OF COM.PARVATHI KRISHNAN WHO DEPARTED YESTERDAY AT COIMBATORE. SHE WAS FOUR TIMES M.P REPESENTING COIMBATORE CONSTITUENCY AND AITUC LEADER. DESPITE BEING BORN IN A RICH FAMILY SHE DEVOTED HER LIFE TO THE CAUSE OF WORKERS AND WOMEN
VOTE ON ACCOUNT 17-2-14
LONG STANDING DEMAND OF ARMED FORCES "ONE RANK ONE PENSION" ACCEPTED
CREDIT TO RAHUL GANDHI OR FINANCE MINISTER
CARS TO BECOME CHEAPER !!
INFLATION ?
FELICITATION MEETING AT CHENNAI 15-02-14
A very grand FELICITATION MEETING was held for our leaders Com D. Gopalakrishnan & Com G. Natarajan at Nayak Bhavan at 15.00 hrs on 15.2.14 for their successfull participation in the International conference for pensioners at BARCELONA, SPAIN. Com K. Muthiyalu, President Tamilnadu circle and Com Murthy, president CHTD Circle presided the meeting. COM M.Govindharajan C/S and Com V.Rama Rao C/S welcomed and complimented the comrades for their service to Pensioners. Coms Ghouse Basha and Raveendran for Tamil nadu and Coms Kannappan and Vittoban from CHTD and Com J.Ranganathan felicitated the comrades. Then com G.N and COM D.G spoke on the conference, the situation in various countries and the Task ahead
15th February 2014

DG: The International Secretary

The formation conference of Trade Union International (Pensioners and Retirees), held in Barcelona, Spain on 5th and 6th instant had decided that one of the Secretaries of the new International Organisation of pensioners shall be from All India BSNL Pensioners' Welfare Association. Our delegates - Com. Natarajan and Com. Gopalakrishnan, did not suggest any name of our Nominee to the post. Instead, they felt it appropriate to consult other office-bearers and then give the name. They came back with the promise that the name will be given within a period of ten days.

All the office-bearers whom we could contact these days suggested only one name: It shall be none other than Com. D Gopalakrishnan.

Only one person did not agree. That was DG himself.

Today, after lot of persuation by Comrades P S Ramankutty, Natarajan, Muthiyalu, Gangadhara Rao, Chengappa, Rama Rao, M Govindarajan and others, DG finally agreed to take up the post.

Hence, AIBSNLPWA has formally decided to nominate
Com. D Gopalakrishnan to the post of Secretary, TUI (P&R).

.................................
FOR ADDITIONAL BARCELONA CONFERENCE PHOTOS PL SEE GALLERY
G NATARAJAN
BARCELONA CONFERENCE 5-2-14
Our Chennai STR Division Annual General Body Meeting was held on 11.2.14, presided over

by Shri A Sugumaran, President. Our AGS Sh. P Gangadhara Rao, Treasurer Sh. S Gunasekaran, Karnataka Circle Secretary Sh. R Changappa, Tamilnadu Circle Secretary Sh. V Rama Rao,
CTD Circle Secretary Sh. M Govindarajan, AIFPA General Secretary Sri. D Balasubramanian and Shri K Muthiyalu (who is the district secretary of the STR and All India Org. Secretary) addressed the meeting.

Senior officers of DoT Cell in Chennai were felicitated on the occasion.
..............
12th February 2014
BARCELONA CONFERENCE
A report from Com. D Gopalakrishnan is attached hereunder.
[Same will be published in next issue of Pensioners Patrika.]
[Click here to view the file....]
12-2-2014
GN and DG BACK in CHENNAI
Com. G Natarajan (GS) and Com. D Gopalakrishnan (VP), came back to Chennai yesterday morning

after attending the Barcelona Conference.

More than 100 members of our Association gave a warm welcome to the leaders in Chennai airport.
RAISE RETIREMENT AGE TO 65 YEARS –

PARLIAMENT PANEL RECOMMENDS TO CENTRAL GOVERNMENT

A parliamentary panel, headed by Shri Hemanand Biswal, former Chief Minister of Odisha,
has urged the Centre to raise the retirement age to 65 years,
noting that growing lifespan was adding to the need for "productive ageing".
The recommendation for increase in retirement age comes with a reminder that
senior citizens would form 12.4% of the total population in 2026 from 7.5% in 2001.
"
Com DG and Com. Natarajan were given a warm send off in Chennai airport before they left for Barcelona.
6th February 2014

SCOVA MEETING: ROUTINE REPLY

In the meeting of SCOVA, held on 5-1-2014, the two items of 78.2 % and Pension anomaly
cases came up for discussion.

Deprtment of Pension gave a reply that the proposals sent by DoT on both issues are under examination of Dept of Expenditure and Department of Pension.
.....................................................................................................................................................
6th February 2014

OUR REPRESENTATIVE WILL BE THE SECRETARY
OF NEW INTERNATIONAL ORGANISATION OF PENSIONERS.
As reported earlier, the International organisation for pensioners and retirees, under the banner of
WFTU, has come into existence yesterday. The Barcelona conference is concluded now.
Among the office-bearers, one Secretary will be from Asia. The post is earmarked for
All India BSNL Pensioners Welfare Association.

We have to suggest the name after Com. Natarajan and Com. DG come back to Chennai.
Shri V A N Namboodiri who attended the Barcelona conference representating CITU

is a member of one committee for 'investigation'.
Details are awaited.
6th February 2014 11.30 AM
Com. G Natarajan and
Com D Gopalakrishnan report from Barcelona
The International Conference of Pensioners and Retirees has started. More than 30 countries are represented.
It is mostly dominated by Spanish speaking people.
However, the organizers have made arrangements for translation into English and vice versa.
A new international organsation for pensioners and retirees,
under the banner of WFTU, has been established yesterday itself.
We circulated a detailed document depicting vividly
the scenario of pension system in India and the recent attack on it.
It was well taken by delegates.
Some of the delegates, especially from European countries, came to us later on and appreciated it.
The speech by Cuban delegate was perhaps the best.
DG addressed the conference on 5th February 2014.
Conference will be concluded in the evening of 6th February
5th February 2014
INTERNATIONAL ORGANISATION FOR PENSIONERS
A new international organisation for pensioners and retirees has been established under the banner of
World Federation of Trade Unions, in the conference held in Barcelona, Spain.
The conference will end tomorrow. Our leaders presented a very well-studied document on Indian Pension system in the Barcelona Conference which received very good acclaim from all the delegates.
7th PAY COMMISSION
A NEWS ITEM
New Delhi: In a largesse to government employees ahead of general elections that are due by May, the Congress party-led United Progressive Alliance (UPA) government on Tuesday formally constituted the Seventh Central Pay Commission. While the constitution of the commission promises significant increases in pay for government employees during an election year, it could significantly increase the future fiscal burden of the central and state governments. Implementation of the Sixth Pay Commission increased salaries by 21% resulting in an additional annual outgo of nearly Rs.18,000 crore for the Union government, besides a pay out of arrears of Rs.30,000 crore. It will be headed by Ashok Kumar Mathur, a retired Supreme Court judge and retired chairman of Armed Forces Tribunal and will revise the salary structure of five million central government employees, including those in defence and railways and about three million pensioners. Vivek Rae, secretary in the ministry of petroleum and natural gas, will be a full-time member of the commission, while Rathin Roy, director of the National Institute of Public Finance and Policy (NIPFP), will be a part-time member. Meena Agarwal, officer on special duty in the department of expenditure, will be the secretary of the commission. The finance ministry had approved constitution of the pay commission in September last year ahead of state elections in five states. In a statement, the finance ministry had said the average time taken by a pay commission to submit its recommendations is about two years, and accordingly the next set of recommendations is likely to be implemented from 1 January 2016. Though the terms of reference of the commission are yet to be notified, one of the appointed officials of the commission, speaking on condition of anonymity, said the key challenge is to make sure that government salaries reflect productivity and performance within fiscal constraints. The official said the terms of reference of the commission are expected to be notified in a day or two. The inflationary situation in the country has worsened since the implementation of the Sixth Pay Commission, said N.R. Bhanumurthy, professor at the NIPFP. "Though it could be coincidental, but in my view it would have got aggravated by the pay hikes recommended by the commission. With the background of the impact of the Sixth Pay Commission on the fiscal and inflationary situation, the Seventh Pay Commission really needs to follow a middle path of trying to address both the fiscal concern and the rising cost of living," he said. The Sixth Pay Commission, headed by justice B.N. Srikrishna, was constituted on 5 October 2006. It submitted its report on 24 March 2008, but its recommendations were implemented retrospectively from 1 January 2006. The report led to a 6 percentage points increase in dearness allowance for central government employees from 16% to 22%. R. Srinivasan, general secretary of the Indian National Defence Workers Federation, said the Seventh Pay Commission needs to settle the anomalies that have arisen due to the implementation of the previous pay commission such as the concept of pay band instead of pay scales for the defence personnel. "We have demanded equality between pay hikes for lower grade and higher grade employees and more specific cadre progression. We have also asked to include one labour representative in the commission," he said.
4th February 2014
Justice A K Mathur is the Chairman of 7th CPC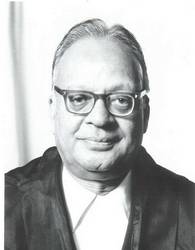 Justice Ashok Kumar Mathur
Prime Minister Manmohan Singh has approved composition of the 7th Pay Commission, which will revise the salaries of over 50 lakh central government employees.
"The Prime Minister has approved the composition of the 7th Central Pay Commission," the Finance Ministry said in a statement today.
Former Supreme Court Justice Ashok Kumar Mathur has been appointed as chairman of the Commission, with Oil Secretary Vivek Rae as full time Member.
Rathin Roy (Director, NIPFP) will be part-time Member and Meena Agarwal (OSD, Department of Expenditure) its Secretary
03-02-2014
78.2 IDA CASE AND PENSION ANOMALY CASE
The 23rd meeting of SCOVA was held on 20-9-2013. Some decisions were taken on the two issues,
mentioned above. Now, next meeting (24th) of SCOVA will be held on 5th February 2014.

Department of Pension has released the "Action Taken Statement on 23rd meeting".
We are quoting hereunder the relevant portions from the Statement concerning the two issues.
REGARDING 78.2% IDA
"A proposal was sent by % Telecom on 20.12.2013. D/oP&PW has communicated its
'No Objection' to the proposal subject to the approval of Deptt. Of Expenditure. 0/0
Telecomm. has referred the proposal to 0/0 Expenditure on 08.01.2014. Approval of 0/0
Expenditure is awaited by % Telecomm."
REGARDING PENSION ANOMALY
"A proposal was received from Department of Telecom on 19.11.2013.
DoP&PW has sought some more information/clarifications on the proposal on 19.11.2013.

D/o Telecomm. has sent the requisite information which is under examination in D/oP&PW."
3-2-2014
0UR LEADERS TO BARCELONA
Our GS Com. Natarajan and Vice President Com. D Gopalakrishnan

will leave Chennai for Barcelona, Spain early moring of 4th February, 2014
to participate in the international conference of pensioners,
being organised in Barcelona by World Federation of Trade Unions.
We wish them a happy and purposeful journey .
02-02-2014
MEETING THE FINANCE MINISTER
On the 1st Feb-2014, at 1540 hours, on behalf of AIBSNLPWA OUR TAMILNADU COMRADES Nellai Arunachalam,Nageswaran ( Dist. President), Murugan (Dist. Secretar), Pandithurai (Org. Secretary) and Annamalai met Sri P. Chidambaram, Minister of Finance at Karaikudi and submitted a memorandum and requested him to give his ministry's early approval for our 78.2% IDA Pension revision case which is now lying in Dept. of Expenditure, Ministry of Finance. Minister assured to look into the case.
A short list of the case was also presented date wise to the PA.
31-1-2014

WHY CONSUMER PRICE INDEX DECLINED?

LABOUR BUREAU TELLS THE REASONS

The largest downward pressure to the change in current index came from Food group contributing -4.96 percentage points.

At item level, Onion, Ginger, Chillies Green, Brinjal, Cauliflower, Cabbage, Peas, Tomato, Potato and other Vegetable items, Sugar etc. are responsible for the decrease in index.

PRICES ARE DOWN IN FOLLOWING CENTRES:
Giridih recorded the highest decline of 12 points.

Ahmedabad, Chhindwara, Varanasi, Munger, Jamalpur, Nagpur and Bhavnagar (10 points each).

Jamshedpur (09 points), Rourkela, Ludhiana, Tripura and Angul Talcher (08 points each)

Sholapur centre reported an increase of 4 points followed by Puducherry (2 points), Coimbatore and Srinagar centres 1 point each.
........................................................................................
31-1-2014
DECEMBER MAGIC AGAIN....
PRICE FALLS DOWN IN DECEMBER
According to the notification by Labour Bureau of India,
the All India Consumer Price Index has fallen to 239 points in December 2013.
It was 243 points in November 2013.
The Central DA will increase from 90 to 100 % with effect from 1-1-2014,
based on 12 months average (January-December 2013.)
There may not be any increase of IDA from April 2014.
The IDA rate (90.5% at present) may even decrease also.
........................................................................................
31-1-2014

SIX LAKHS POSTS VACANT

IN CENTRAL GOVT OFFICES
According to a reply furnished by Shri V Naranayanasamy, MoS, Ministry of Personnel,
600013 posts of regular staff in central government offices were vacant as on 1-3-2012.
Group A ................................ 12909
Group B Gazetted............... 10116
Group B Non Gazetted....... 30977
Group C ............................... 546011
Total...................................... 600013
The government machinery took two years to collect the data and total it.
According to the order issued by Ministry of Finance,

if a post is vacant for more than one year it need not be filled up.
So, most of these six lakhs vacancies will not be filled up.
...................................................
PAY DOUBLE AND BUY RAILWAY TICKET
AT THE LAST MINUTE. IF YOU HAVE MONEY......
To cash in on the last-minute demand for confirmed tickets on routes perennially choked with waitlisted passengers, the Railways has selected 20 routes across India to introduce non-stop trains with dynamic fares. Like airlines, the closer to the date of journey one books the ticket, the more it would cost — significantly more than the normal price of tickets on the same routes. Tickets would only be available online and cannot be cancelled. Only AC-II and III classes would be available and food would be provided as part of the fare.

The list of routes includes those where getting a confirmed ticket proves difficult throughout the year. Experimenting with this model on the Delhi-Mumbai route during the Christmas-New Year holiday season, the Railways earned 43 per cent more than it does by running the regular Mumbai Rajdhani. In the New Delhi-Mumbai pilot train, several people paid over 100 per cent more for each ticket on December 30 and January 1. In the 11 days, Railways earned Rs 81 lakh more than it does through the Mumbai Rajdhani.

It hopes to replicate this success on 20 other routes. "Now there will be an option for those who don't mind paying more for a confirmed ticket but don't want the uncertainty of waitlisted tickets," said a senior Railway Ministry official.
GOVERNMENT OFFICERS LEARN NEW LESSONS
FROM THE PRIVATE SECTOR MANAGERS.
...............................
28 January 2014
The opening session of the WFTU World Congress of Pensioners and Retired Persons Trade Unions that will be held in Barcelona will be visible all over the globe!
The session will be transmittd live on February 4th 2014, from 10 to 13 and from 16 to 18 (Central European Time - CET, GMT+1). Indian Time 2.30 PM - 5.30 PM and 8.30 PM-10.30 PM
You can watch the event at:
www.eic.cat/wps/portal/Portal/QuiSom/Premsa/CanalEnginyersPublic
............................................................................................................................................................................
28--1--2014

PENSION ANOMALY CASE:
THE FILE MOVES QUICKLY THIS TIME

Dept of Pension asked some queries on Pension anomaly case.
DoT wanted BSNL Corporate Office prepare the reply to the queries.
BSNL CO forwarded its reply to DoT on 24th instant.
(We have already reported this matter in this Website).
DoT, in turn, forwarded the file containing the reply to
Department of Pension and Pensioners Welfare today afternoon.
This information was conveyed to Com. Chhidu Singh and Com. R L Kapoor, by Shri Khanna, Director(Estt) of DoT
..................................................................................................................................................
27-01-14
NOT ALL THINGS ARE BAD
BSNL HAS FORWARDED TO DOT THE REPLY TO THE QURIES RAISED BY DOP&PW REG THE PENSION ANOMALY OF PERSONS RETIRED BETWEEN 1-10-2000 AND 30-06-2001
WE ARE THANKFUL TO COM CHHIDU SINGH AND R.L.KAPOOR FOR THE IMMEASURABLE SERVICE RENDERED BY THEM TO THE CAUSE OF THE PENSIONERS
78.2%: THE FILE WAS MISPLACED
IN NORTH BLOCK !!
Delhi has many a Blocks….
………. South Block where the office of our Prime Minister works.
………. North Block where the office of all powerful Finance Minister functions…
Department of Expenditure is situated in this North Block, the great mansion in Delhi.
These two blocks are considered to be the most crucial power centres of India.
On 10th January, 2014, Dept. of Telecom sent the File concerning extension of benefit of 78.2% IDA

t o BSNL pensioners to Department of Expenditure under Finance Minister.
All of us were waiting for their decision/approval.
For few days, due to the disturbance created by the new AAM AADMI Chief Minister's agitation

our comrades could not go to North Block to find out the position.
On 22nd January, Com. Chhidu Singh and Com. R L Kapoor went to North Block.
People in Department of Expenditure informed them that the File was not received.
On 23rd they went to Sanchar Bhavan and conveyed the disturbing news to Director Mr. Khanna.
Then they took the concerned peon who delivered the letter and went again to North Block.
The Dept of Expenditure people said that the file was misplaced!!
Today, on 24th January 2014, Chhidu Singh and R L Kapoor went to Sanchar Bhavan and obtained a duplicate copy of the letter written by DoT. At 2.30 PM Chhidu Singh and Kapoor personally delivered the letter to Department of Expenditure.
This is what is happening in North Block.
We have the most inefficient administration in Capital of India since 1947.
All the BSNL pensioners in India are grateful to

Com. Chhidu Singh and Com. Kapoor for the pain they take
23-1-214
BSNL: INEFFICIENCY EXPOSED AGAIN
Today, the BSNL Corporate Office has issued an order to all Heads of Circles stating that
Circles are not implementing its earlier instructions to forward all pension papers of retired/retiring
staff to CCA Office promptly. Detailed instructions were in 2010. Reminders were issued thereafter.

But Circles do not comply with. The Corporate Office is issuing instructions and orders and reminders
again and agin. This is the state of affaris in BSNL Company today ...........................................
Who will save this sinking ship?
BARCELONA CONFERENCE OF PENSIONERS

A Report in Hindu on 21-1-2014

When D. Gopalakrishnan and G. Natarajan, in their late 60s, pack their bags and head off to Spain in a few days, it will have nothing to do with the travel bug materialising awfully late. Rather, the senior citizens will be in Barcelona for a more solemn purpose – to engage in global deliberations on the welfare of pensioners and retirees.
Mr. Gopalakrishnan and Mr. Natarajan, national vice president and general secretary respectively of the All India BSNL Pensioners' Welfare Association, are the only two from Tamil Nadu and a select few from the country to be invited as delegates to the first ever International Congress of Trade Unions of Pensioners and Retirees hosted on February 5 and 6 under the auspices of the World Federation of Trade Unions.
The two of them, who lead an organisation that fights for the rights and welfare of an estimated 40,000 BSNL pensioners, including 7,500 in the Tamil Nadu and Chennai telecom circles, had applied for participation in the event online. While clearing the participation of both delegates, the event organisers in Barcelona agreed to sponsor the flight and accommodation expenses of one participant; later, the BSNL Pensioners' Association decided to foot the bill of the second delegate as well.
"We understand that one of the important issues that will be discussed at the summit will be the consequences of various countries cutting back on expenditure of retired persons through pension reforms," said Mr. Gopalakrishnan.
The two delegates have been allocated 10 minutes each to put a perspective on pension schemes and issues in disbursement of welfare benefits in India where the retirement age has been fixed at 60 years in Central Government and 58 years in State Government departments.
As they prepare for their Spanish sojourn, their worries have nothing to do with not knowing a single word of Espanol or having to cope with 15 degree C climes; but they are a tad concerned on how they would source vegetarian fare during their stay.
"A quick web search for vegetarian restaurants threw up the name of a Hotel Govinda…now we need to find out whether it is anywhere near our venue," says Mr. Gopalakrishnan.
They are the only two to be selected from State for global meet on welfare of pensioners and retirees
20-01-2014

CWC MEETING AT CHENNAI ON 04-04-14 AND 05-04-2014

THE NEXT CWC MEETING OF OUR ASSOCIATION WILL BE HELD AT

RAJIVGANDHIMEMORIALTELECOMTRAININGCENTRE,MEENAMBAKKAM,

CHENNAI ON THE ABOVE DATES. CHENNAI TELEPHONES CIRCLE IS

MAKING ARRANGEMENTS FOR THE COMFORTABLE STAY OF THECHQ

OFFICE BEARERS AND CIRCLE SECRETARIES AND SUCCESSFUL

CONDUCT OF THE SAME. AS MOST OF THE TRAINS

ARRIVE AT CHENNAI CENTRAL IN THE MORNING THE CWC COULD BE

STARTEDBY 10:30 AM. CHQ OFFICEBEARERS AND CIRCLE

SECRETARIES ARE REQUESTED TO BOOK THEIR TICKETS. DETAILED

CIRCULAR AND NOTICE FOLLOWS

G.NATARAJAN G.S.
17-01-2014
WE ARE EXTREMELY SORRY TO HEAR THE SUDDEN DEMISE OF COM. P.L.DUA TREASURER NFTE. WE PAY OUR HEARTFELT CONDOLENCES TO THE DEPARTED LEADER
17-01-2014
BSNL RELAXES GRADING CRITERIA FOR NEPP PROMOTIONS
[Click here to view the file....]
15-1-14
VIJAYAWADA MEETING
RELEASING THE TELEPHONE DIRECTORY
[Click here to view the file....]
VIJAYAWADA GENERAL BODY MEETING
A VIEW OF AUDIENCE
[Click here to view the file....]
15-1-2014
VIJAYAWADA GENERAL BODY MEETING

General body meeting of the Welfare assn of the telecom and bsnl pensioners Vijayawada is held on 11-1-14

and com.NRK.Murthy president presided. Joint CCA Hyderabad Sri.S.M.Sampar and syam Kumar
who acted as a co-ordinator attended the meeting in connection with the pensioner's Adalat held at Vijayawada for the first time and settled about 50 cases on the spot out of 65 cases and
earned the appreciation of one and all.
On this occasion a book on Doubts and Clarifications on MRS Scheme written by com.D.Gopalakrishnan

and translated by com.VVS.Murthy into Telugu is released.

Similarly aTelephone Directory of the Pensioners of Krishna dist has been published by com.H.V.Subbarao

and distributed to all the members as a New Year gift.
Com.N.S.Sarma released a bulletin giving details on the latest developments and activities of the Assn.
Com.MRS.Prakasarao,B.Kondaiah,K.S.Koteswararao spoke on the issues of the members.
[Click here to view the file....]
DG & GN TO BARCELONA CONFERENCE.

Our General Secretary Com. G Natarajan and Vice President Com. D Gopalakrishnan
will be participating in an international conference of pensioners and retirees (P&R)
being organized in Barcelona city of Spain by World Federation of Trade Unions
on 5th and 6th February 2014.
AIBSNLPWA is the only organization of Pensioners from India
attending this historic conference.
14-1-2014
HAPPY BHOGI,PONGAL,SHANKARANTI AND MAKARASHANKARANTI TO ALL
12-01-2014
CONDOLENCE MEETING
AIBSNLPWA T.N CIRCLE CONDUCTED A MEETING TO CONDOLE THE DEMISE OF COM T.S.RAJAN AT CHENNAI.UNDER THE PRESIDENTSHIP OF COM D.G. COMS A.G.PASUPATHI,RAGHUPATHI FROM POSTAL ,OUR G.S AND MANY OTHER LEADERS PARTICIPATED AND RECALLED THEIR ASSOCIATION WITH THE DEPARTED LEADER
11-01-2014
To Bail out BSNL
BSNL made a presentation before the Group of Ministers on 8/1/14 and requested the Government to pay Rs.1,670 crore a year or give Rs.8,045 crore as one time soft loan to foot half of its salary bill as a bail-out. In 2013-14 the expected revenue is Rs.28,047 crore and remuneration bill is Rs.14,500 crore. It expects a loss of Rs5,163 crore during this fiscal. If the Government accepts the bail-out plan then BSNL would become a profitable organization by 2018. It has also projected that Mobile use base would go up from 98 million to 140 million and the revenue from this service would go up from Rs.12,000 crore to Rs.19,000 crore by 2019. BSNL informed the GoM that the organization has paid Rs.65,000 crore by way of taxes & license fees between 2001 and 2012. GoM did not take any decision and it will meet again to discuss the proposal. (Source Business Line dated 10/1/14)
10-01-2014
BSNL ACTS UPON IT, AT LAST
After wasting a period of one month, the BSNL Corporate Office has issued a letter on 8th instant
asking the circles to supply data on pension anomaly.....
[Click here to view the file....]
8-1-2014

DPE has issued order raising IDA rate to

90.5% from 1-1-2014
[Click here to view the file....]
7-1-2014
78.2% IDA BENEFIT FOR PENSION REVISION
It is understood that File containing DoT proposal for extending benefit of 78.2% IDA
for pension revision is now ready with signature of all concerned.
The file will be sent to Department of Expenditure, Ministry of Finance,
on 8th January 2014.
07-01-2014
EAST GODAVARI DIST. CONFERENCE.
The distrtict conference of AIBSNLPWA, East Godavari District in Andhra Pradesh was held at Kakkinada on 5th January 2014.
Sri. R Ramachandra Rao (CHQ Vice President), Sri. K S Koteswara Rao (AP Circle Secretary)
and Sri Venkateswarlu (AP Circle Treasurer) attednded the conference and explained present position of various issue.
The Conference unanimously elected S/s S K Basha as District President, D S Rama Rao as District Secretary and K Nageswara Rao as District Tresurer.
[Click here to view the file....]
3RD JANUARY, 2014
78.2% IDA CASE FILE:

IT IS MOVING, BUT SLOWLY.......
As reported earlier, the Department of Pension approved the proposal from DOT to give benefit of 78.2% IDA
in pension revision with effect from 1-1-2007, with one rider: TAKE APPROVAL OF THE DEPT. OF EXPENDITURE ALSO.
DOT HAS TO SEEK APPROVAL OF DEPARTMENT OF EXPENDITURE.

On enquiry we understand that the file is cleared by Member(S) and Member(F). Same is pending for the signature
of Secretary, Telecom. Once he signs it the file will move to Dept of Expenditure in Min. of Finance
..... Chhidu Singh and R L Kapoor, New Delhi.
==============
NEW YEAR GIFT
State-owned petroleum companies on Wednesday hiked the price of non-subsidised cooking gas cylinders by Rs. 220 a piece. A cylinder will now cost Rs. 1,241 in Delhi. The government subsidises nine cylinders a year for each household. Families requiring more cylinders will have to buy them at market rates.
Third hike in a month
This is the third time in a month the price of non-subsidised cooking gas cylinders is being increased.
The decision to go ahead with the hike was taken as international prices are on an uptrend.
On December 11, the government also increased by Rs. 3.51 per cylinder the commission for LPG dealers and distributors.
31-12-2013, 3.45 PM
IDA RATE FROM 1-1-2014
5 % INCREASE IS EXPECTED
All India Consumer Price Index for November 2013 is declared as 243 points.

Average for 3 months is 240.6 points. Based on this, IDA increase can be calculated as:
From October to December, 2013 …. 85.5%
From January to March, 2014 …. 90.5%
INCREASE …………………………………… 5 %
===================================================================================================
SERVICE BEYOND DEATH

Children of Late Com. T S Rajan have done a novel service to their father.

Dead body of Com. Rajan was handed over to the MGM Hospital in Mumbai for study by the medicos.

T S Rajan, the man who led an illustrious life of struggles and service to the fellow beings thus survives

his death with further service.

T Sundara Rajan joined CTO Trivandrum as a Telegraphist in 1954 and retired from CTO Madras on 31-3-1992 as a Telegraph Master.

Even during the training period he joined the UPTW. In Trivandrum there was no branch of UPTW in 1954 and hence

he joined the All India Telegraphs Union led by late P S R Anjaneyulu.

In November 1954, TSR became one of the founder members of T III Union (NFPTE).

In 1966, he became the branch secretary of T III in CTO Madras, Circle Secretary of Tamilnadu Circle in 1968

and Circle President in 1984. TSR as Circle President and Com. D Gopalakrishnan, as Circle Secretary
worked together till TSR retired in 1992
In 1977, Rajan became AGS of T III. In 1987, TSR declined to be the General Secretary paving way to P S Ramankutty.

He remained Vice President till T III got merged in BSNLEU in 2001.

A powerful orator, T S Rajan never compromised on principles. One could disagree with TSR but never ignore him.

Such was his brilliance in arguments. Though bitter in criticizing views of others, which he did not agree with,

TSR maintained a very cordial personal relation with all.

He lost his wife in 1988. Gradually he became weaker, mentally and physically.

It is unfortunate that some mischievous people made use of it to misguide him with false information.

They could not understand T S Rajan.

He was living with his second son in Mumbai. TSR was hospitalized in a very critical condition on 21-12-2013

and the life of struggles ended on 28-12-2013.

I pay my respectful homage to this extra ordinary personality.

P S Ramankutty

============================================================================================
28-12-2013

NOW, THE FILE WILL GO TO DEPT OF EXPENDITURE

As reported earlier, the Department of Pension has approved the proposal to merge 50% of IDA

(effectively raising the IDA from 68.8% to 78.2% as on 1-1-2007) for BSNL pensioners,

"subject to approval by Department of Expenditure".

The DoT has finalized the formalities to send the File to Dept. of Expenditure (Ministry of Finance) .

The File may be sent on 30th December 2013.

===========================================================================================
28-12-2013

COM. T S RAJAN IS NO MORE

Com. T Sundarajan (T S Rajan) expired in a Mumbai hospital today morning at 7.15. TSR was 80.

Com. Rajan was one of the most dedicated, brilliant fighting leaders of T3 Union.

His life was full of struggles - struggles for rights and principles.

He was admitted in hosptial on 21-12-2013 in a critical condition.

TSR worked as AGS and Vice President of T3 Union.

We convey our heartfelt condolences to the family members and comrades of TSR.
27/12/13
MEETING WITH DOP&PW OFICERS
OUR CHQ OFFICE BEARERS COMS D.GOPLAKRISHNAN,K.MUTHIALU AND G.NATARAJAN MET DOP SECRETARY S/SHRI SANJAY KOTHARI,JOINT SECRETARY SMT VANDHANA SHARMA AND DIRECTOR(P) SMT TRIPTI GHOSH AT CHENNAI ON 26-12-13 IN AN INTERVIEW CALLED BY THE DEPT IN CONNECTION WITH " IDENTIFICATION OF PENSIONERS ASSOCIATIONS UNDER PORTAL" PROGRAMME. EARLIER WE HAD APPLIED UNDER THE SAME. THEY WANTED US TO INVOLVE IN SOCIAL ACTIVITIES ORGANISATIONALLY. WE ALSO PLACED SOME OF OUR ISSUES LIKE 78.2 MERGER FOR PENSIONERS,PENSION ANAMOLY, ACKNOWLEDGING OUR LETTERS AND ALSO REFERRING BSNL PENSIONERS TO THE 7th CPC . THE SECRETARY SAID THAT HE HAS ALREDY CLEARED 78.2 CASE AND GAVE A PATIENT HEARING ON OTHER ISSUES.
MTNL PENSION
GOVT . YESTERDAY CLEARED THE PROPOSAL FOR MTNL PENSIONERS. ACCORDINGLY MTNL PENSIONERS WILL BE PAID PENSION AT PAR WITH BSNL SCALES BY THE GOVERNMENT
24-12-13

FLASH NEWS DY GENERAL SECRETRY COM CHHIDU SINGH REPORTS FROM DELHI
DOP&PW APPROVES DOT PROPOSAL FOR EXTENDING 78.2% TO PENSIONERS
NOW DOT WILL HAVE TO SEEK DEPT OF EXPENDITURE APPROVAL
23-12-13
Com T S RAJAN EX AGS T-3 UNION ADMITTED AT JOY HOSPITAL CHEMBUR MUMBAI ON 21ST DEC IS IN CRITICAL CONDITION BRAIN STEM CELL CLOT
COM DG RAMA RAO RANGANATHAN SAMPATHKUMAR KANAKARAJ TOOK FLIGHT TO SEE THE AILING FIGHTING LEADER WE WISH HIM SPEEDY RECOVERY.
OUR HEARFELT CONDOLENCES
HON MOS IN PMO S/SHRI V.NARAYANSAMY'S WIFE HAD EXPIRED ON 20-12-13. WE EXPRESS OUR HEARTFELT CONDOLENCES TO THE ENTIRE FAMILY
21-12-2013
PENSIONERS PATRIKA No 13

THE BUNDLES HAVE BEEN POSTED TODAY.

SINGLE COPIES WILL BE DESPATCHED ON 23/24 INSTANT.

P S RAMANKUTTY OUT OF STATION

TODAY P S RAMANKUTTY IS GOING ON A FAMILY TOUR FOR TEN DAYS.
HE WILL NOT BE AVAILABLE IN TRIVANDRUM TILL 30TH DECEMBER 2013.
VIJAYAWADA COMRADES SET A NEW EXAMPLE

OUR COMRADES IN VIJAYAWADA, AP
HAVE MADE AN ARRANGEMENT WITH THE OLD AGE HOME IN THE CITY

TO FEED ALL THE INMATES ON DECEMBER 17th EVERY YEAR.

THE AMOUNT IS ALREADY HANDED OVER TO THE OLD AGE HOME
FOR THE ABOVE PURPOSE.
PENSIONERS DAY CELEBRATION AT HYDERABAD, AP: Few Photographs [Click here to view the file....]
PENSIONERS DAY CELEBRATIONS BY AIBSNLPWA KOTTAYAM: KERALA Com. P S Ramankutty, President speaks.[Click here to view the file....]
PENSIONERS DAY CELEBRATIONS
BY AIBSNLPWA

BHIMAVARAM ANDHRA:
A team led by Com. K S N Raj (Branch President) and S Satyanarayana (Secretary)
visited the Old Age homes and distributed fruits and eatables to the inmates.
[Click here to view the file....]
PENSIONERS DAY CELEBERATIONS

We are receiving reports from number of branches, from different parts of India,
about enthusiastic celebration of PENSIONERS' DAY on 17th December 2013,
as per the call from Ernakulam CWC meeting.
Reports have reached CHQ from Calicut, Thirur, Ernakulam, Kottayam, Trivandrum (in Kerala circle),
Chennai, Nagercoil, Cuddalore, Vriddhachalam, Virudhunagar, Pondicherry, Thirunelveli, Maudrai etc (in Tamilnadu)
Hyderabad, VIsakhapatnam, Warangal, West Godavari, Vijayawada etc in AP Circle,
Bhopal in MP, Jamshedpur in Jharkhand etc. etc.
Others are requested to send reports soon.
PENSIONERS DAY

JAMSHEDPUR, JHARKHAND CIRCLE
[Click here to view the file....]
PENSIONERS DAY
MADURAI...TAMILNADU
Number of veterans were honoured on the occasion.
GS Com. Natarajan aNd DS Com. Dharmarfajan honouring a seniuor member.
[Click here to view the file....]
PENSIONERS DAY

MADURAI (TAMILNADU)

A Section of the audience
[Click here to view the file....]
PENSIONERS DAY T CALICUT

SRI. C P RAJASEKHARAN, FORMER DIRECTOR OF AKAASHVANI, CALICUT SPEAKS.
[Click here to view the file....]
PENSIONERS DAY AT CALICUT
OUR BRANCH AT CALICUT OBSERVED THE PENSIONERS DAY ON 17th AS A FAMILY GET-TOGETHER.
SRI C P RAJASEKHARAN, Ex DIRECTOR OF AKASHVANI, CALICUT WAS THE CHIEF GUEST.
SRI. T M DIVAKAR TOOK A CLASS ON "VALUE ADDED SERVICES ON MOBILE PHONE"
SMT. E P JYOTHI, A WRITER INTRODUCED THE BOOK WRITTEN BY OUR MEMBER, SRI MUDADI DAMODARAN,
FAMILY MEMBERS PRESENTED CULTURAL PROGRAMMES.
[Click here to view the file....]
PENSIONERS DAY OBSERVED IN VIJAYAWADA
WITH SOCIAL COMMITMENT
[Click here to view the file....]
PENSIONERS' DAY IN VIJAYAWADA
Pensioners Day was observed in Vijayawada by assembling at "Welfare Centre for Aged Senior Citizens Forum" Kanuru, Vijayawada and donating Rs. 12,000/- cash towards providing food to the inmates on 17th Dec. every year also donated eight ceiling fans which the home requires. The meeting is presided by Com. N.R.K. Murthy. Com. M.R.S. Prakasa Rao Circle President spoke on the pensioners day. Sri V. Kameswara Rao last PMG and 1st GM Telecom A.P. greeted. Com. N.S. Sarma General Secretary proposed a vote of thanks.
[Click here to view the file....]
PENSIONERS DAY OBSERVED IN BEFITTING MANNER
The Pensioners day was observed in a unique manner by
members of AIBSNLPWA, Eluru, West Godavari in Andhra Pradesh.
A team of our leaders led by Com. N Adinarayana (Dist President),
R Ramachandra Rao (Dist. Secretary) and S Appa Rao (Dist Treasurer)
Visited PREMALAYAM, an Old Age Home and also PREMANVITHA,
a home for poor duff and dumb on 17-12-2013 and distributed fruits and other eatables to the inmates.
[Click here to view the file....]
17-12-2013
PENSIONERS' DAY
Implementing the call from our Ernakulam CWC meeting, number of our branches observed the Pensioners' day on 17th December 2013. Large number of members participated in the programmes.
Mass meetings were conducted in Hyderabad, Visakhapatnam, Warangal, Eluru (in AP Circle), Calicut, Thirur, Ernakulam, Palakkad, Kottayam and Trivandrum (in Kerala), Chennai, Madurai, Virudhunagar, Tirunelveli, Nagercoil (in Tamilnadu), New Delhi, Bhopal etc. etc.
Comrades K Muthiyalu, G Natarajan, D Gopalakrishnan, P S Ramankutty, A P Saraswathy, R N Padanair, K S K Rao, N S Sarma, V Rama Rao P K Gopala Pillai etc. attended these meetings and spoke on Nakara case, Central Pay Commissions, DA merger issue, Pension anomaly as well as organizational tasks.
CHQ is waiting for the detailed reports.
WEST GODAVARI DISTRICT CONFERENCE
COM. M. JANARDHANA RAO, VETERAN LEADER OF AP CIRCLE SPEAKS.
Coms. R. Ramachandra Rao (CHQ VP), N S Sarma (AGS), K S Koteswara Rao(Circled secretary),
M R S Prakasa Rao (Circle President), K Venkiteswarlu (Circle Treasurer) etc. are seen in the picture.
[Click here to view the file....]
06-12-2013
THE FILES ARE MOVING....
Com. Chhidu Singh, our Dy GS informs from Delhi that Department of Telecom has
prepared the reply to Department Pension on 78.2% IDA. DoT took very little time
because the query and reply are simple. Pension Department asked DoT whether DoT
had sought views of Department of Expenditure !
DoT now replies that it was not done. Simple !!
On Pension anomaly case, Dept. of Pension wanted some DATA.
In turn, the DoT is asking BSNL to supply the said DATA.
Both the letters may move out of Sanchar Bhavan on Monday, the 9th December.
30-11-2013
Shri SCGK PILLAI director(F) retires today
He was always sympathetic to pensioners
WE WELCOME HIM TO THE HAPPY WORLD OF PENSIONERS
28-11-2013
GOVERNMENT BUSINESS AS USUAL
THE FILES ARE BACK IN SANCHAR BHAVAN
Yesteday evening, our Dy GS Com. Chhidu Singh and Legal Committee member Com. R L Kapoor met the concerned Director in Department of Telecom and ascertained the status of 78.2% and Pension Anomaly files.
Both the files have been received back in Sanchar Bhavan from Dept of Pension.
DoT is preparing answsers to the quries asked.
Case of 78.2% may go to Department of Expenditure also. But, as on today, it is in Sanchar Bhavan itself.
Similarly, DoT may ask BSNL Corporate Office some more DATA on Pension Anomaly.
It is the way of dealing Files in govt. offices.
Asking queries, collecting DATA are the usual business to delay decisions.
19th November, 2013
78.2% AND PENSION ANOMALY
"The case of 78.2% benefit for pension revision is under active consideration of Joint Secretary in Department of Pension and Pensioners Welfare.
DoP&PW has sent back the file on Pension Anomaly to Department of Telecom with some queries."
…. Chhidu Singh, New Delhi
ERNAKULAM CWC MEETING IS A STUNNING SUCCESS
16-11-2013
INSPIRING ERNAKULAM CWC
CWC OF OUR ASSOCIATION WAS HELD ON 14 & 15-11-2013 AT ERNAKULAM UNDER THE PRESIDENTSHIP OF COM P.S.RAMAN KUTTY. IT WAS AN INSPIRING MEETING WHICH WAS HELD AT THE RENEWAL CENTRE AND DISCUSSED THE FOLLOWING ITEMS OF IMPORTANCE TO OUR PENSIONERS
1.78.2% IDA MERGER
2. PENSION ANAMOLY
3. WFTU CONFERENCE OF INTERNATIONAL PENSIONERS

OUR PARTICIPATION AND ROLE
4.7TH CPC
WE DEMAND TO INCLUDE ALL PENSIONERS COVERED UNDER CCS PENSION RULES (1972) IN ADDITION TO CG PENSIONERS IN THE TERMS OF REFERENCE AND TO UNIFY THE OPINIONS OF BSNL PENSIONERS
5. ORGANISATION AND MEMBERSHIP CAMPAIGN
AN OPEN SESSION WAS HELD ON 14-11-13 IN WHICH MORE THAN 1000 PENSIONERS PARTICIPATED.

IT WAS INAUGURATED BY Dr SEBASTIAN PAUL Ex M.P.
SHRI J.UDHAYA BHANU ( SECRETARY, AITUC KERALA) Dr.M.PADMANABHAN (NATIONAL PRESIDENT SALARIED AND PROFESSIONAL WORKERS FEDERATION, INTUC) OUR CHQ VICE PRESIDENT D.GOPALAKRISHNAN ADDRESSED.
A DETAILED REPORT AND PHOTOS WILL BE PUBLISHED LATER
21-10-2013
7th CPC: TERMS OF REFERENCE

PRELIMINARY DISCUSSIONS


A meeting has since been convened under the Chairmanship of Secretary, Dop&T
at 1500 hours on 24th October, 2013 on the possible terms of reference
of the 7th Central Pay Commission whereby Staff Side views may be discussed.
........
AP CEC MEETING
[Click here to view the file....]
9-10-2013
AP CIRCLE CEC MEETING AT GUNTUR
Despite the turbulent situation prevailing in Andhra these days our AP Circle Unit
held its CEC meeting at Guntur on 5th October 2013. A report
[Click here to view the file....]
9-10-2013
IDA FROM 1-10-2013 DPE ORDER
[Click here to view the file....]
9th October 2013
KERALA CIRCLE CONFERENCE

AT KOTTAYAM ON 8-10-2013
More PHOTOS of the Conference
[Click here to view the file....]
5-10-2013
DISCOUNT REDUCED TO 10% ON BROADBAND CONNECTIONS
BSNL HAS DECIDED TO

a. To reduce the discount from existing 20% to 10%, for the serving and retired Central
Government/State Government/ PSU Employees (existing and new customers) under DSL and
WiMax Broadband services.
b. To extend the 10% discount to the serving and retired Central Government/State Government/ PSU
Employees under FTTH Broadband services with the same terms and conditions as applicable under
DSL BB services.
..................................................................
[Click here to view the file....]
30th September, 2013 4 PM
IDA INCREASE ONLY BY 6.6%
Consumer Price Index for June 2013 231 points
Consumer Price Index for July 2013 235 points
Consumer Price Index for August 2013 237 points
Average for the three months 234.33 points
Merged points as on 1-1-2007 126.33
Increase over 126.33 points 234.33 - 126.33 = 108
Percentage of increase on 126.33 108/126.33 x 100 = 85.49
IDA to be declared from October 2013: 85.5 percent.
29th September, 2013 12.45 PM

A SIGNIFICANT MOVE BY OUR ASSOCIATION AT THE CRUCIAL TIME

MEETING WITH MINISTER SRI. V. NARAYANASAMY

Sri. V Narayanasamy, Minister of State in the office of Prime Minister, and in-charge of Dept. of Pension belongs to Pondicherry. Hearing that he is in his hometown today, our Association sought for an interview. It was readily granted.
A team of leaders of AIBSNLPWA consisting of Comrades G Natarajan (GS), K Muthiyalu (Org. Secy),

D Gopalakrishnan (VP), S Gunasekaran (Treasurer), V Rama Rao (CS TN), V Sadasivam (DS Pondicherry)

and three comrades of Pondicherry- met him at 12.30 noon and sought his intervention
in the two major issues of 78.2% and Pension Anomaly.
Our leaders informed the Minister that Dept. of Telecom has finalized the proposals
and the file will be reaching Dept of Pension within a day or two.
Minister assured that he would instruct his Secretary to do needful in the cases. =====================================================================================================
[Click here to view the file....]
28-9-2013
78.2% AND PENSION ANOMALY CASES
Yesterday, Com. Chhidu Singh met some officers in Directorate and ascertained status of
the two cases. The file on Pension Anomaly is already put up to Secretary, Telecom for his approval.
File on 78.2% IDA will be put up to Secretary on Monday.
The proposals of Dept of Telecom, have ben finalised. It has to be approved by
Department of Pension.
27-9-2013 PENSIONERS PATRIKA No 12 BUNDLES HAVE BEEN DESPATCHED BY TRIVANDRUM RMS ON 25TH AND THE SINGLE COPIES HAVE BEEN DESPATCHED ON 26/27TH SEPTEMBER 2013 TO ALL PAID SUBSCRIBERS.[Click here to view the file....]
THE EMPHATIC PROTEST BY BSNL PENSIONERS
ON 23-9-2013..... FEW PHOTOS
[Click here to view the file....]
26-9-2013
GENERAL SECRETARY IN NEW DELHI
Yesterday, our GS Com. G. Natarajan visited the proposed site to accommodate BSNL pensioners reaching Delhi

for the dharna on 23rd October 2013 demanding immediate settlement of 78.2% IDA Benefit and Pension Anomaly.
On 24th September, GS and Dy GS Com. Chhidu Singh met Member(F) as well as DDG (Coordination)

and discussedd the above issues.
It was gathered that the Files are moving very fast this time, unlike in the past.

May be because Minister Mr. V. Narayanasamy who presided over the SCOVA meeting took the matter seriously.

DoT has finalised the proposals on both the issues.
Order can be issued with approval of Department of Pension.
The file may go to DoP&PW after Telecom Commission Chairman returns to Delhi on 27th instant.
GS took up some other cases also with Member (F):
..... Shortage of staff in DOT Cells.
.... Holding Pension Adalat at national level
.... Extra Increment Case
Member (Finance) appreciated the concern of BSNL pensioners and assured that she would examine the cases.
............................................................
DEMONSTRATION AT CALICUT
[Click here to view the file....]
Demonstration at Patiala
[Click here to view the file....]
24th September, 2013 8.30 PM

78.2% IDA BENEFIT & PENSION ANOMALY

Being referred to Dept of Pension.

Today, I and Com. Chhidu Singh met Smt. Annie Moraes, Member (F)
and Shri Sharma (DDG Coordination) in the DOT Directorate.
It is understood that DoT has taken final view on the issues of
78.2% IDA to pensioners and Pension Anomaly.
Concrete proposals are being sent soon to Department of Pension.
Secretary (Telecom) will not be available in Delhi for few days.

I do not know if his absence will cause some delay.

I pointed out the problem of shortage of staff in DOT cells in various circles and

demanded holding of regular Pension Adalat at national level.

Member (Finance) noted it but did not make any commitment. …..

.......................G Natarajan, GS at New Delhi
DHARNA IN BANGALORE
[Click here to view the file....]
DHARNA AT BARIPADA- ODISHA
[Click here to view the file....]
FEW PHOTOS OF THE PROGRAMME ON 23-9-2013
DHARNA AT VIJAYAWADA
[Click here to view the file....]
DHARNA IN TRIVANDRUM
[Click here to view the file....]
DHARNA AT JAMSHEDPUR
[Click here to view the file....]
DHARNA AT BHUBANESHWAR
[Click here to view the file....]
PROTEST AT NAGERCOVIL
[Click here to view the file....]
23-9-2013
MASSIVE DHARNA
Com. P S Ramankutty inaugurating the Trivandrum Dharna

Trivandrum District Unit of our Association organised a massive dharna of BSNL pensioners in front of CCA Ofice, Trivandrum today. Com. P S Ramankutty, All India President inaugurated the dharna.
Com. K Ravindran (district secretary), Com. R Sarangadharan Nair(Circle Vice President), Com. P K Gopala Pillai (Dy Circle Secretary), Smt. Pushpakumari (Joint DS), Shri Hariharan Nair (GS, DOT & BSNL Pensioners Association, Kerala), Sri. Chacko (Retd DGM) etc. addressed more than 300 comrades who participated in the dharna.
...
20-9-2013

90% CDA FOR CENTRAL STAFF AND PENSIONERS
Finally, today the Cabinet has approved grant of 10% hike in CDA with effect from July 2013.
CDA is increased from 80% to 90%.

Normally, CDA hike from July was being approved in August. This time, it is delayed.
......
20th September 2013
FORM 14 FOR FAMILY PENSION CLAIM
Department of Pension has issued a clarification today that if the Pensioner has a joint bank account
with his/her spouse there is no need of submitting Form 14 for claiming family pension in the event
of death of the Pensioner.
But, if there is no joint bank account,
Form 14 is necessary to ascertain genuiness of the family pension claim.
19th SEPTEMBER 2013

MEETING WITH THE DDG (TPF)

Today afternoon, Com. Chhidu Singh and Com. R L Kapoor met Shri Shahbaz Ali, DDG (TPF) in Directorate

and requested him to finalise the proposals of DoT on Pension Anomaly and 78.2% IDA merger and send them

to the Department of Pension for taking a definite decision in SCOVA Meeting tomorrow.

DDG was very positive and assured that the final proposals would be sent to DoP&PW today evening or tomorrow morning.

Now, it is yet to be seen if SCOVA meeting has enough time to discuss the two issues.

The meeting starts at 4 PM only. How much time the Minister will be available and how many items in the agenda

will be taken up? How effective the staff Side will be in placing the cases?

We are waiting............................
17-9-2013
PUNJAB CEC MEETING AT LUDHIANA ON 7-9-2013
[Click here to view the file....]
16th September, 2013
78.2% IDA BENEFIT and PENSION ANOMALY
Today, our Dy. GS Shri Chhidu Singh and NTR Circle President Shri R C Malhotra met
the new Member (Finance) of Telecom Commission Ms. Annie Moraes,
DDG (TPF) Shri Shahbaz Ali and Director (Est) Shri Khanna and discussed the two issues of 78.2% and Pension anomaly of those BSNL staff retired before completing ten months in BSNL.
Regarding extending benefit of 78.2% IDA to pensioners the Member (F) and DDG informed that
the file is moving fast in Directorate. They are sympathetic to pensioners.
But, it seems that no final decision is taken.
Member (F) told that she is not aware of the details of Pension Anomaly case.
Com. Chhidu Singh explained the case.
Member (F) then assured that she would look into the matter.
...
FOR MORE PHOTOS OF BANGLORE MEETING SEE GALLERY
12--9--2013
RS 44300 MORE FROM ANDHRA FOR RELIEF FUND
CHQ HAS RECEIVED THE FOLLOWING DONATIONS FROM ANDHRA CIRCLE
TOWARDS PRIME MINISTER'S RELIEF FUND.
Bhimavaram 20,000
Eluru (WG) 10,000
Tadepalligudem (WG) 7000
Palakole (WG) 4300
Nidadavolu (WG) 3000
CHQ WILL FORWARD THE AMOUNTS TO THE PRIME MINISTER'S OFFICE SOON.
7-9-2013
Dept of Pension letter to DoT on Pension Anomaly
[Click here to view the file....]
4-9-2013
CHQ LETTERS TO
MINISTER SHRI KAPIL SIBAL
ON PENSION ANOMALY AND DA MERGER
[Click here to view the file....]
29-8-2013

DELHI DHARNA
60 COMRADES FROM ODISHA
Shri B N Behera, Circle Secretary, Odisha informs that around 60 comrades from Odisha Circle
will go to Delhi to participate in the Dharna on 23-10-2013.
ERNAKULAM DISTRICT CONFERENCE: 20-8-2013
A VIEW OF THE AUDIENCE
VIJAYAWADA MEETING
SRI. V. KAMESWARA RAO IS BEING FELICITATED
[Click here to view the file....]
VIJAYAWADA MEETING
SHRI V. SUNDAR, SENIOR GM ADDRESSING
[Click here to view the file....]
_________________________________________________
AIBSNLPWA CONSTITUTION

The Constitution of AIBSNLPWA is given here in PDF format.
_________________________________________________
[Click here to view the file....]
31-7-2013 4 PM
CENTRAL DA 90% FROM JULY, 2013
THE CONSUMER PRICE INDEX FOR JUNE, 2013 IS 231 POINTS.
AS SUCH, THE CENTRAL DA WILL INCREASE BY TEN PER CENT

- FROM 80% TO 90% - EFFECTIVE FROM JULY 2013
20-7-2013
MEMORANDUM TO MINISTER IN PM's OFFICE
Today, at Chennai, our CHQ submitted a Memorandum to Shri V Narayanasamy,

Minister of state in the office of Prime Minister.
We have sought the Minister's intervention in settling the long pending issue of Pension anomaly of those BSNL staff who retired during the first nine months of BSNL

as well as extension of benefit of 78.2% IDA in pension revision of all BSNL pensioners.
Shri Narayanasamy assured that he would do needful.
..............................................................................................................................
DPE ISSUES IDA ORDER FROM 01-07-2013
DPE HAS ISSUED ORDERS DATED 4TH JULY INCREASING IDA TO 78.9% FROM JULY 1st 2013
[Click here to view the file....]
28-6-2013:

OUR TOKEN DONATION

CHQ OFFICE-BEARERS - AFTER TELEPHONIC CONSULTATION - HAVE DECIDED TO DONATE Rs 10,000 FROM OUR CHQ FUNDS TO THE PRIME MINISTERS' RELIEF FUND. THIS IS THE FIRST INSTALMENT. FURTHER DONATIONS WILL BE SENT AFTER WE TAKE A FORMAL DECISION IN NEXT CWC MEETING.

................................................................................

28th June, 2013 8.30 AM

GENERAL SECRETARY AND TREASURER TO NEW DELHI

Com. G Natarajan, our General Secretary and Com. S Gunasekaran, Treasurer have left Chennai today for New Delhi.

They will be in the capital for a week or so. During the period, they will try to meet some of the senior officers in Directorate

and ascertain the exact position regarding 78.2% IDA benefit to pensioners, Pension Anomaly case etc.
....................................................................................
27-6-2013
DO NOT DELAY PENSION PAPERS
BSNL has issued fresh instructions to Heads of all circles that pension papers of retiring employees
should not be delayed unnecessarily in the name of "govt dues" etc.
The papers should be sent to DOT Cells according to the time schedule prescribed.
[Click here to view the file....]
NEW ADDRESS OF GS: COM. G NATARAJAN, B-1, 2nd FLOOR,
3/2 SRINIVASA AVENUE ROAD, R A PURAM, CHENNAI 600028.
CHQ ADDRESS
LETTERS MONEY ORDER, CHEQUES/DD
SRI. G. NATARAJAN, SRI. S. GUNASEKARAN,

B-1, 2nd FLOOR, H No 351A, RAMALINGAM COLONY,
SHRI SHARADA NIWAS, C BLOCK, PONNI AMMAN MEDU,
3.2 SRINIVASA AVENUE ROAD, CHENNAI 600 110
CHEWNNAI 600 028.
.........................................................................................................................................................................................................................
13th June, 2013
ANOTHER CASE SETTLED

SOME EMPLOYEES WHO RETIRED AFTER 1-1-2007, GOT BENEFIT OF 50% MERGER IN PAY AND PENSION.
BASED ON THE NEW PENSION, THEY GOT SECOND COMMUTATION BENEFIT ALSO.
Old commutation table was used for the first one and new Table was used for the Second one.
BUT SOME CCAs ORDERED RECOVERY OF SIZEABLE AMOUNT APPLYING THE NEW COMMUTATION TABLE FOR BOTH. ONCE COMMUTATYION AMOUNT WAS PAID AND THE SAME BECAME ABSOLUTE IT CAN NOT BE CHANGED APPLYING ANY NEW RULE OR TABLE, DECLARED LATER ON. THAT IS CLEAR RULE. BUT OUR PLEAS WERE IGNORED BY THE CCA OFFICES.

OUR CHQ THEN TOOK UP THE CASE WITH DIRECTORATE OF D O T.
NOW THE DOT HAS ISSUED CLARIFICATION, UPHOLIDING OUR VIEWS.
[Click here to view the file....]
10-6-2013 8.30 AM
78.2%
We are receiving lot of enquiries about the decision of BSNL for giving benefit of
78.2% IDA in pay fixation from 1-1-2007. The order is expected to be issued today.
We can not comment on it without studying the order.
Please wait.
08-06-13
IT IS LEARNT THAT THE DOT HAS APPROVED FINALLY
78.2% MERGER. ORDERS ARE EXPECTED TO BE ISSUED
BY MONDAY. LET US WAIT TO KNOW THE CONTENTS
CONGRATULATIONS TO THE FORUM OF BSNL UNIONS/ASSOCIATIONS
31-5-2013
CALICUT DHARNA

We are told that some comrades are unable to open the photo of Calicut dharna. We do not know why.
However, the photo is attached herewith.
[Click here to view the file....]
10-05-13 LETTERS TO CMD BSNL
CHQ has written to CMD BSNL requesting
1. Extension of 60% concession in BB to DOT reitirees who are provided with RSTC by BSNL
2. Provision of Cell phone SIM in lieu of Land Line connections where it is Technically Not Feasible to provide LL.
78.2% MERGER
The forum of BSNL UNIONS/ASSOCIATIONS decide to launch a series of programme starting from 22/05/13 culminating in Indefinite strike from 12/06/13
DEPT. OF PENSION ORDER ON
DEARNESS RELIEF TO CENTRAL PENSIONERS
[Click here to view the file....]
9th APRIL, 2013
DPE ORDERS on IDA from APRIL 2013
[Click here to view the file....]
19,NOVEMBER, 2012
CHQ QUOTA, DONATIONS, PATRIKA SUBSCRIPTION....

Our branches AND Members may please note:

CHQ Bank account is being operated from Chennai now. You can remit the CHQ

Quota, Donation or Subscription forPensioners Patrika
online.
It is cheap and quick.
Kindly provide the following particulars when you remit the amount to CHQ online using NEFT (National Electronic Fund Transfer system).

1. NAME OF BANK: STATE BANK OF TRAVANCORE

2. BRANCH: CHENNAI ANNA NAGAR (WEST)

3 SB ACCOUNT No. 67100927818 (No change)

4. NAME OF PAYEE: AIBSNLPWA(CHQ) (No change)

5. IFS CODE: SBTR0000530. (New)

[After transfering any funds, please send an SMS to Treasurer immediately.
HIS Mob. No. 09444969400 ]
PLEASE SEND A LETTER TO TREASURER SHRI S GUNASEKARAN, RETD DET GIVING THE
FOLLOWING BREAK-UP FIGURES: His address is given below.
PARTICULARS AMOUNT
QUOTA/ LIEFE .......
QUOTA: ANNUAL .......

DONATION .......
PATRIKA SUBN LIFE .......
PATRIKA SUBN ANNUAL ...... TOTAL AMOUNT .........
S. GUNASEKARAN,
H No 351, RAMALINGAM COLONY,
PONNIAMMAN MEDU,
CHENNAI 600110.
.....................................................................................................................................................................................................................
TREASURER of CHQ:
SRI S. GUNASEKARAN, RETD. DET.

ADDRESS AND TELEPHONE NUMBER.
SRI. S. GUNASEKARAN,
H No 351A, RAMALINGAM COLONY,
C BLOCK, PONNI AMMAN MEDU,
CHENNAI 600110.
MOBILE No. 09444969400
THE IDA RATES

from 2007 Till Date
[Click here to view the file....]